How to Be a 'Joy Helper'
Pastor Terry Hagedorn, Today's Christian Preacher Magazine
Friday, December 02, 2005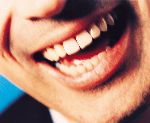 Consider the following statement by Paul in the Word of God, "Not … that we have dominion over your faith, but [we] are helpers of your joy" (II Corinthians 1:24). Paul here implies two different methodologies of ministering. One involves a domineering haughtiness and the other a devoted helpfulness.
Some pastors drive the sheep—like the butcher. Others lead the sheep—like the Shepherd. One group of pastors finds that the people willingly and cheerfully follow them. The other group finds that they are in an adversarial role with the very people whom they sincerely want to serve.
By being a joy-helper, Paul did not mean that he would never reprove or rebuke, because he did—especially the carnal Corinthians! Rather, he meant that his purpose (even in a rebuke) ultimately would be to help their joy! We should all be like Pastor Joy-Helper.
Pastor, what type are you? Are you a joy-helper? If not, your ministry would change for  the better if you became a joy-helper for your people. However, before you can help other's joy, you must have that joy yourself. How can you have the joy of the Lord? There are seven sources of joy:
The Precious Word
"Thy words were found, and I did eat them; and thy word was unto me the joy and rejoicing of mine heart: for I am called by thy name, O LORD God of hosts." (Jeremiah 15:16)
"Thy Word was unto me … joy!" Brother, have you lost your joy? Why? "The word is nigh thee—even in thy mouth" (Romans 10:8). Don't you know where the answer is? Read the Word. Mark, memorize, meditate, and be mastered by the Word. Start with the Psalms. Memorize verses, chapters, and then books of the Bible.
Let the Word of God richly dwell in you. Preach the Word. Systematically preach the whole counsel of the Word. Pray the Word. Plant the Word. Ply the Word. Partake of the Word. Your joy—and the joy of those who hear you—will be increased! The Word of God does the work of God! His Word is joy.
The Privilege of Prayer
"Hitherto have ye asked nothing in my name: ask, and ye shall receive, that your joy may be full." (John 16:24)
"Ask … that your joy may be full." If you don't pray, you'll not have full joy. You preach to others to pray. Why don't you pray? Are you too busy? If you are too busy to pray, you are too busy!

One of God's purposes in prayer is to give you joy! That's what this text says, doesn't it? Instead of griping and complaining, try praying. Do you have joy? No? Perhaps you have not because you ask not.
A little boy needed a new pair of shoes. His widowed mother was too poor to buy him a new pair. She told him, "Let's pray that God will give you a new pair of shoes." They knelt down beside his bed and prayed for the new shoes. Before he got into bed, the little boy turned to his mother and asked, "Do you think that God really hears our prayers? Do you think that He will give me a new pair of shoes?"
Recently on Pastors / Leadership
Have something to say about this article? Leave your comment via Facebook below!
advertise with us
Example: "Gen 1:1" "John 3" "Moses" "trust"
Advanced Search
Listen to Your Favorite Pastors