How to Be a 'Joy Helper'
Pastor Terry Hagedorn, Today's Christian Preacher Magazine
Friday, December 02, 2005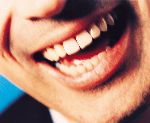 It has been my joy to lead others to Christ. That joy is addictive. Do you have that joy or have you lost it? Win souls to Christ! Teach your people the joy of soul-winning. Sow the seed with weeping. Reap the harvest with rejoicing!
Practicing Fellowship with God
"And these things write we unto you, that your joy may be full." (I John 1:4)
Sin will rob you of fellowship. No fellowship with God means no joy. God desires your fellowship. So if you have deprived yourself of the joy of fellowshipping with God, the problem is with you and not with God. Confess your sin. He is faithful and just to forgive all sin and to restore fellowship.
When I was a young, lost teenager, it seemed that my father was always picking on me about something. I hated it! One evening at the supper table, after the tension had been building for months, he did something (I've forgotten what it was) that made me mad. "I hate you!" I hissed at him.
My father looked shocked and hurt. As soon as the words had left my mouth, I regretted saying them. Irretrievably, the words were out. My father excused himself from the table. He said nothing. In fact, for the next two weeks, he said nothing to me. He avoided me. If I came into a room, he left. He relayed messages to me through my mother or my sisters.
One day, a schoolmate's father died suddenly from a heart attack. I felt sad for my friend. At the same time, I felt guilty because my friend's father's death made me realize how wrong I was not to make things right with my father. I wondered how I would feel if Dad died and we had not reconciled.
As soon as I arrived home, I found Dad working in the basement. He turned away from me as I approached. I tapped him on the shoulder and said, "Dad, I'm sorry. I didn't mean it when I said that I hated you. I love you, and I am sorry that I hurt you. Please forgive me." Dad turned around and hugged me and said, "Doc" (my nickname), "I forgive you." Fellowship with my earthly father was restored. What joy!
Fellowship with your Heavenly Father can be restored as well. Go to Him. He is waiting. He will not turn you away. Tell Him that you are sorry. He will forgive and abundantly pardon. He will restore that sweet fellowship. What joy!
The Person of the Lord
"Rejoice in the Lord alway: and again I say, Rejoice." (Philippians 4:4)
Rejoice in Who He is, what He has said, and what He has done. Rejoice in the fact that He is in control. Rejoice in the fact that He makes no mistakes. Philippians 4:8–9 states, "Finally, brethren, whatsoever things are true, whatsoever things are honest, whatsoever things are just, whatsoever things are pure, whatsoever things are lovely, whatsoever things are of good report; if there be any virtue, and if there be any praise, think on these things. Those things, which ye have both learned, and received, and heard, and seen in me, do: and the God of peace shall be with you."
Recently on Pastors / Leadership
Have something to say about this article? Leave your comment via Facebook below!
advertise with us
Example: "Gen 1:1" "John 3" "Moses" "trust"
Advanced Search
Listen to Your Favorite Pastors