How to Read the Bible Theologically
J.I. Packer, The ESV Study Bible
Monday, November 03, 2008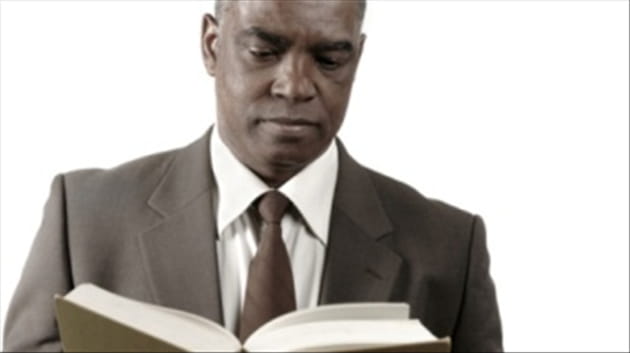 The Bible Is Unified
Basic also to the Bible's canonical status is the demonstrable unity of its contents. Scripture is no ragbag of religious bits and pieces, unrelated to each other; rather, it is a tapestry in which all the complexities of the weave display a single pattern of judgment and mercy, promise and fulfillment. The Bible consists of two separate collections: the OT, written over a period of about 1,000 years, and the NT, written within a generation several centuries after the OT was completed. Within such a composite array one would expect to find some crossed wires or incoherence, but none are found here. While there are parallel narratives, repetitions, and some borrowings from book to book, the Bible as a whole tells a single, straightforward story. God the Creator is at the center throughout; his people, his covenant, his kingdom, and its coming king are the themes unfolded by the historical narratives, while the realities of redemption from sin and of godly living (faith, repentance, obedience, prayer, adoration, hope, joy, and love) become steadily clearer. Jesus Christ, as fulfiller of OT prophecies, hopes, promises, and dreams, links the two Testaments together in an unbreakable bond. Aware that at the deepest level the whole Bible is the product of a single mind, the mind of God, believers reading it theologically always look for the inner links that bind the books together. And they are there to be found.
Theological Reading of the Bible: A Quest for God
Reading Scripture theologically starts from the truths reviewed above: (1) that the Bible is a God-given guide to sinners for their salvation, and for the life of grateful godliness to which salvation calls them; (2) that the Bible is equally the church's handbook for worship and service; (3) that it is a divinely inspired unity of narrative and associated admonition, a kind of running commentary on the progress of God's kingdom plan up to the establishing of a world-embracing, witnessing, suffering church in the decades following Christ's ascension and the Pentecost outpouring of the Spirit; and (4) that the incarnate Son of God himself, Jesus the Christ, crucified, risen, glorified, ministering, and coming again, is the Bible's central focus, while the activities of God's covenant people both before and after Christ's appearing make up its ongoing story. Theological reading follows these leads and is pursued theocentrically, looking and listening for God throughout, with the controlling purpose of discerning him with maximum clarity, through his own testimony to his will, works, and ways. Such reading is pursued prayerfully, according to Martin Luther's observation that the first thing one needs to become a theologian through Bible reading is prayer for the illumination and help of the Holy Spirit. And prayerful theological Bible reading will be pursued in light of three further guiding principles, as follows.
First, revelation was progressive. Its progress, in its written form, was not (as has sometimes been thought) from fuzzy and sometimes false (OT) to totally true and clear (NT), but from partial to full and complete. "Long ago, at many times and in many ways, God spoke to our fathers by the prophets, but in these last days [the concluding era of this world's life] he has spoken to us by his Son" (Heb. 1:1-2). In the Gospels, the Epistles, and the books of Acts and Revelation, readers are now faced with God's final word to the world before Christ comes again. Theological Bible reading maintains this perspective, traversing the OT by the light of the NT.
Second, the Bible's God-language is analogical. Today's fashion is to call it "metaphorical," which is not wrong, but "analogical" is the term that makes clearest the key point: the difference involved when everyday words—nouns, verbs, adjectives—are used of God. Language is God's gift for personal communication between humans and between God and humans. But when God speaks of himself—or when people speak to him or about him—the definitions, connotations, implications, valuations, and range of meaning in each case must be adjusted in light of the differences between him and his creation. God is infinite and flawless; people are both finite and flawed. So when everyday words are used of God, all thought of finiteness and imperfection must be removed, and the overall notion of unlimited, self-sustaining existence in perfect loving holiness must be added in. For instance, when God calls himself "Father," or his people in response call him their "Father," the thought will be of authoritative, protecting, guiding, and enriching love, free from any lack of wisdom that appears in earthly fathers. And when one speaks of God's "anger" or "wrath" in retribution for sin that he as the world's royal Judge displays, the thought will be as free from the fitful inconsistency, irrationality, bad temper, and loss of self-control that regularly mars human anger.
Recently on Pastors / Leadership
Have something to say about this article? Leave your comment via Facebook below!
advertise with us
Example: "Gen 1:1" "John 3" "Moses" "trust"
Advanced Search
Listen to Your Favorite Pastors