How to Read the Bible Theologically
J.I. Packer, The ESV Study Bible
Monday, November 03, 2008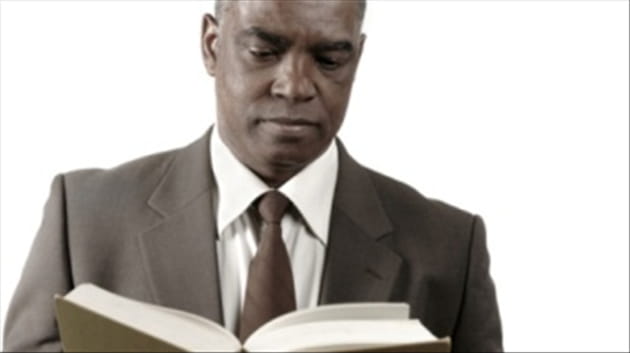 These mental adjustments underlie the biblical insistence that all God's doings, even those that involve human distress, are glorious and praiseworthy. This doxological, God-glorifying tone and thrust marks even books such as Job and Lamentations, and the many complaint prayers in the Psalter. The Bible writers practice analogical adjustment so smoothly, unobtrusively, and unselfconsciously that it is easy to overlook what they are doing. But the theological reader of the Bible will not miss this point.
Third, the one God of the Bible is Trinitarian and triune. God is three persons in an eternal fellowship of love and cooperation within the one divine Being. Each person is involved in all that God does. God is a team no less than he is a complex entity. In the NT this concept is apparent, but in the OT, where the constant emphasis is on the truth that Yahweh is the one and only God, the truth of the Trinity hardly breaks the surface. God's triunity is, however, an eternal fact, though it has been clearly revealed only through Christ's coming. Theological Bible readers are right to read this fact back into the OT, following the example of NT writers in their citing of many OT passages.
Theological Reading of the Bible: The Quest for Godliness
Theology is for doxology, that is, glorifying God by praise and thanks, by obedient holiness, and by laboring to extend God's kingdom, church, and cultural influence. The goal of theological Bible reading is not just to know truth about God (though one's quest for godliness must start there) but to know God personally in a relationship that honors him—which means serving Jesus Christ, the Father's Son, the world's real though unrecognized Lord, who came to earth, died, rose, and ascended for his people, and has given them the Holy Spirit. To have him fill believers' horizons and rule their lives in his Father's name is the authentic form—the foundation, blueprint, scaffolding, and construction—of Christian godliness, to which theological Bible reading is a God-intended means. So, three questions must govern readers of the inspired Word:
First, in the passage being read, what is shown about God the Father, Son, and Holy Spirit? What does it say about what the holy Three are doing, have done, and will do in God's world, in his church, and in lives committed to him? What does it reveal about God's attributes, that is, God's power and character, how he exists and how he behaves? One reason, no doubt, for God's panoramic, multigenred layout of the Bible—with history, homily, biography, liturgy, practical philosophy, laws, lists, genealogies, visions, and so on, all rubbing shoulders—is that this variety provides so many angles of illumination on these questions for theological Bible readers' instruction.
Second, in the passage being read, what is shown about the bewildering, benighted world with all its beautiful and beneficial aspects alongside those that are corrupt and corrupting? Discerning the world's good and evil for what they are, so as to embrace the world's good and evade its temptations, is integral to the godliness that theological Bible reading should promote.
Third, in the passage being read, what is shown to guide one's living, this day and every day? The theological logic of this question, through which the reader must work each time, is this: since God, by his own testimony, said that to those people in their situation, what does it follow that he says to readers today in their own situation? The Holy Spirit answers prayer by giving discernment to apply Scripture in this way. Those who seek will indeed find.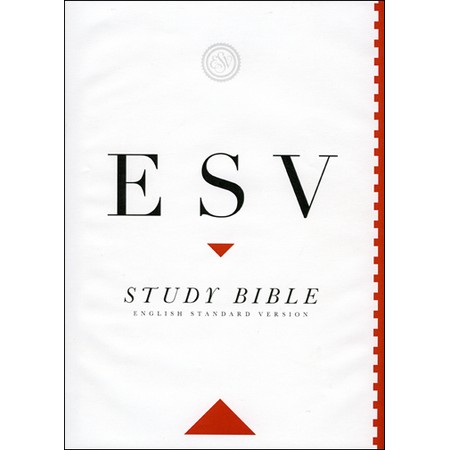 The ESV Study Bible was created to help people understand the Bible in a deeper way—to understand the timeless truth of God's Word as a powerful, compelling, life-changing reality. To accomplish this, the ESV Study Bible combines the best and most recent evangelical Christian scholarship with the highly regarded ESV Bible text. The result is the most comprehensive study Bible ever published—with 2,752 pages of extensive, accessible Bible resources.
Created by an outstanding team of 95 evangelical Christian scholars and teachers, the ESV Study Bible presents completely new study notes, maps, illustrations, charts, timelines, articles, and introductions. Altogether the ESV Study Bible comprises 2 million words of Bible text, insightful explanation, teaching, and reference material—equivalent to a 20-volume Bible resource library all contained in one volume. Visit www.esvstudybible.org for more information.
Recently on Pastors / Leadership
Have something to say about this article? Leave your comment via Facebook below!
advertise with us
Example: "Gen 1:1" "John 3" "Moses" "trust"
Advanced Search
Listen to Your Favorite Pastors