How to See God
Jim Binney, Today's Christian Preacher Magazine
Wednesday, July 13, 2005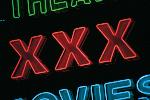 The Fear of God
"By the fear of the Lord men depart from evil" (Proverbs 16:6).
The fear of God is one of the least understood aspects of an effective Christian life. Perhaps this is because of a misleading imbalance of teaching. We tend to emphasize either the severity of God to the exclusion of His goodness (the tendency of Separatists) or His goodness to the exclusion of His severity (the tendency of Neo-evangelicals).
The Apostle Paul, on the other hand, stresses a careful balance of the two. In writing about the fear of God, he exhorts us to "behold therefore the goodness and severity of God: on them which fell, severity; but toward thee, goodness, if thou continue in his goodness: otherwise thou also shalt be cut off" (Romans 11:22). He brings a needed balance to the discussion, but at the same time voices a strong warning about sinning against God. He is teaching the fear of God.
This fear includes a trembling sense of awe in the presence of His powerful justice and retribution against sin. In this day of sexual philandering and the public ministerial failures of Jim Bakker, Jimmy Swaggart, and Jesse Jackson, the attitude of Americans toward God's justice seems to be a collective yawn instead of a fearful cry.
But any healthy fear of God includes an awestruck sense of God's holiness while the stains of one's sin still appear on his hands. A biblical fear of God dictates that before one draws nigh to God, he must be cleansed. "Draw nigh to God, and he will draw nigh to you. Cleanse your hands, ye sinners; and purify your hearts, ye double minded" (James 4:8).
Why does a man sing in the choir with sin in his heart? Why does a man serve on the board when the chamber of his imagery is stocked with vile images? Why does a man attempt to serve a holy God with contaminated hands? It is because "there is no fear of God before their eyes" (Romans 3:18).
The sexual sinner is often frustrated in his search for God by the feeling that God is so distant. He seems so cold, remote, and untouchable.
While it is true that "No man hath seen God at any time," it is also true that "the only begotten Son ... hath declared him" (John 1:18). Moreover, Jesus has stated, "No man cometh unto the Father, but by me" (John 14:6). Jesus is telling us that not only is He the means to God, but also the method for coming to know God. Let me explain.
A premature baby girl was born in a California hospital. Weighing less than three pounds, she could fit in the palm of her grandfather's hand. She was given less than a five percent chance of living three days. She had an intravenous tube in her foot and another in her navel. There was a feeding tube and a breathing tube down her throat. The fragile child lay helpless in an incubator, gasping for every breath. To make matters worse, her father had panicked at the thought of caring for this child and had run away.
Recently on Pastors / Leadership
Have something to say about this article? Leave your comment via Facebook below!
advertise with us
Example: "Gen 1:1" "John 3" "Moses" "trust"
Advanced Search
Listen to Your Favorite Pastors