How Your Church Can Take on the Porn Epidemic
Mike Genung, Contributing Writer
Friday, August 12, 2005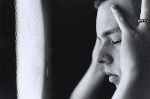 2. The stumbling blocks of lust must be annilhated. 
In Matthew 5:29, right after He set the standard for sexual purity in verse 28, Jesus drew a black and white picture of the no compromise approach we're to take in the war against lust: "If your right eye makes you stumble, tear it out and throw it from you; for it is better for you to lose one of the parts of your body, than for your whole body to be thrown into hell."  In practical terms, this means the man who stumbles with internet porn installs blocking software, gives his wife the passwords to the computer, or shuts off all internet access to their home. If cable TV is a problem, he has the service turned off. If he can't stop watching porn movies in hotel rooms, he must leave the TV off, doesn't travel alone, or finds a new job. Wife getting in lingerie magazines like Victoria's Secret? He asks her to cancel the subscription. Our enemy thrives on compromise and weakness, so the only way to win is to take the offensive and kill it. 
3. Point them to the One they've been looking for.
Sex addiction is the search for God's love and acceptance in lust. Help them see they're after a "lovingkindness that's better than life" (Psalms 63:3), which is found only from the Living God of blazing grace.  "As the deer pants for the water brooks, so my soul pants for You, O God." Psalms 42:1 
4. Teach them about grace.
I've never met a man or woman who struggled with porn or sex addiction who had accepted God's grace in their heart. Most are programmed by parents, peers and circumstances that love is performance based, conditional, or impossible to obtain. This makes their hardest struggle not in being accountable, or cutting off the stumbling blocks of lust, but accepting God's grace. Teach them to live in grace, as Jesus told us in John 15:9:
"Just as the Father has loved Me, I have also loved you; abide in My love."  
5. Give them a safe place to go
Once you've shown them the way out, give your people a safe place where they can be vulnerable and find encouragement by starting a Strength in Numbers group in your church. Strength in Numbers is a Christ and grace centered support group for those who struggle with sex and porn addiction that is based on James 5:16. For more information on how to set up a Strength in Numbers group go to www.blazinggrace.org.

A Strength in Numbers group is a ministry to your city, not just the men in your church. I get requests for a group all the time from persons all over the U.S., and most of the time I don't have a place to send them to. I'd love to be able to refer the sexually broken to your church.  My prayer is that we'll see many of these lighthouses of grace spring up in churches all over our land.
Mike Genung struggled with sex addiction for 20 years before God set Him free in 1999. He is the director of www.blazinggrace.org, a ministry to the sexually broken and their spouses, and is co-host of the Blazing Grace radio show. Blazing Grace also helps churches minister to the sexually broken, by providing resources and helping them set up Strength in Numbers groups.
Recently on Pastors / Leadership
Have something to say about this article? Leave your comment via Facebook below!
advertise with us
Example: "Gen 1:1" "John 3" "Moses" "trust"
Advanced Search
Listen to Your Favorite Pastors