Interview with Dan Kimball: Preaching to People Who Don't Like the Church
Michael Duduit
Thursday, January 01, 2009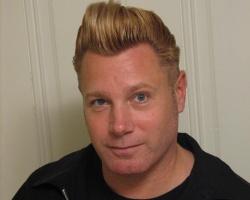 I wanted to then expand the approach—how you can proclaim and herald what you're preaching in the Scriptures for more impactful learning. It's just studying culture, looking at how people learn, and then expanding things and not being afraid to break out of the systems of preaching we've been locked into before.

Preaching: A few years ago we talked about your own church, Vintage Faith, and some of the things you were trying to do in terms of preaching and worship there. You were talking about using the arts as a teaching tool, for example, in supplementing a preaching model that is significant in terms of solid teaching material and then kind of accented it with some of these other areas. How has that continued to develop?

Kimball: We still have the sermons that are usually 35 to 40 minutes, sometimes 45. I'm trying to keep it at 35 minutes, but they seem to always go long! Our biggest change since I talked to you last is that we've switched buildings, into more of a Presbyterian building—all pews, stage up in the front. It's drastically changed the flexibility and freedom of what we had to do. We were going to be taking out all the pews and redoing where the stage is and everything in the summer. We've actually been hindered in some of the expression due to the room environment. But any time possible we will still be using different expressions to do teaching.
At Easter, everyone's hand is going to get stamped with the word hope when they leave, so people will be walking around Easter brunch and all afternoon with this big word hope on their hands to remember a little bit longer. We're going to set up the room and have the word everywhere—just thematically. We're going to have them write something out that will be getting posted on the walls so for the next series, so that what they have created in the gathering, will then be up on the walls for the next five weeks. We continue to think through things to encompass different ways people learn, express, worship and can remember. So it keeps going. I can't wait until we get to remodel the space because that will really help us.

Preaching: How would you say sermons you do in your congregation vary from what you would see in a more traditional evangelical church?

Kimball: I didn't grow up with sermons; I grew up outside of the church. However, when I was in the Bible church there was excellent preaching—I mean, it was top-notch preaching. However, what I found was a lot of times the sermon was all wrapped up with some sort of summary and ending: here are three things to do as a result, three application steps. I think what was so traditional for me in contemporary preaching was that there are three steps to solve everything! I don't want to say I don't do application, but maybe it's not quite as tidy.
Or when I've been to the older church and listened to the pastor, the language was different. It almost felt like he was becoming a different person. He got up and would go like (voice deepens), "Brothers and sisters, let us..." I'd say, "Hey! Stop! What are you doing? That's not you anymore! Who are you becoming?"
He's such a wonderful guy. He'd say, "But that's the way I was trained." And I'm like, "But then you become somebody else. Just be yourself and communicate." That's when he's doing best.
So tradition in that sense can be artificial, you know what I mean? Younger people in particular are saying, "Don't be artificial. Speak real and don't be afraid to tackle the hard things. And sometimes don't have the application points if there aren't any." A lot of that, I'd say, is different from maybe some traditional preaching.

Preaching: You've also written a lot in the area of the emerging church, which has been an ongoing conversation and a source of interest and even fascination to people not only inside that movement but also those standing on the outside. A lot of pastors are trying to figure out what's going on and trying to understand the emergent conversation that's taking place. What are some of the directions in which you see that movement going?

Kimball: In the beginning, probably in like the mid-'90s, the topic that got us all together was mainly, "Where's Gen X?" That was the term that was used. "Where are the Baby Busters?" And that was the common point of connection for those who got involved in this. The term emerging church simply meant "those who are trying to be missional and thinking about evangelism and what are we doing for emerging generations in our emerging culture." And that was kind of somewhat generic and somewhat open. Through the past 10 years it's become different—theological definitions and distinctions are becoming more emphasized than evangelism and "Where's the 18- to 35- year-olds?" As a result, I think the conversation was once evangelism-driven and is now theological.
Recently on Pastors / Leadership
Have something to say about this article? Leave your comment via Facebook below!
advertise with us
Example: "Gen 1:1" "John 3" "Moses" "trust"
Advanced Search
Listen to Your Favorite Pastors