Is the 'Last Christian Generation' upon Us?
Tim Timmons, ASSIST News Service
Wednesday, September 20, 2006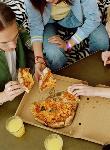 Just as the early disciples of Jesus spent several years learning from the Master, Himself, these young men are doing the same. They are truly followers of Jesus. This is the most unique discipleship dynamic seen in modern times. Eight young Buddhists are being mentored in the teachings and principles of Jesus. After a minimum of 5 years in this process, the eight men have been named Mentors. These men, in turn, walking two-by-two are mentoring 2-3 "mentees" in the same way.
In fact, the Tibetan government and the Dalai Lama have honored these four pairs of disciples. They have been awarded the position of ambassadors. They were named Ambassadors to the Poor in the Spirit of Jesus of Nazareth.
Now, as the word spreads about what is happening with these young men, several other nations want to do the same thing in their countries. You see, these young men were broken men in society, but now are healing agents for their people. What is needed now is a second House of Peace where internationals can come and be mentored in the same manner and take the process back to their respective countries.
It's important to note that this mentoring approach materialized when a "Christian missionary" was moved by the Lord to cease from trying to "convert" the people out of their Buddhist culture into a "Christian" culture. He found that genuine conversion is not cultural, but personal. Furthermore, conversion is not generated by a class, a sermon or a "Christian" church service, but only by a personal encounter with Jesus and His Spirit's work in the heart.
THE LOVE-IN-ACTION MODEL
Coupled with this amazing transformational mentoring process is the love that has been expressed by building housing for an entire Tibetan settlement in Rajpur, India. Forty quads (160 homes) for the poor Tibetan families to resettle into their own community was constructed in love and given to the Tibetans with no strings attached whatsoever. It is a remarkable, tangible act of love for these dear people — all in the name of Jesus. They are enthused, grateful and empowered by what has been provided for their families and they are well aware of the Jesus connection. Discipleship is occurring within the settlement, too. And, a few have even been baptized in the name of Jesus.
Buddhist, Hindu, Jewish, Muslim or Christian must be seen as cultural, religious backgrounds. Not one of these cultural backgrounds must be forsaken in order to be a follower of Jesus. Jesus trumps it all! He is all-inclusive and isn't owned by Christianity. I love what Brian McLaren wrote in A Generous Orthodoxy, "I must add, though, that I don't believe making disciples must equal making adherents to the Christian religion. It may be advisable in many (not all?) circumstances to help people become followers of Jesus and remain within their Buddhist, Hindu, or Jewish contexts. This will be hard, you say, and I agree. But frankly, it's not at all easy to be a follower of Jesus in many 'Christian' religious contexts, either."
I believe it all comes down to the power of personal transformation through Jesus. Two words that continue to change individuals, families, communities and countries are Jesus' words — "FOLLOW ME!" A watchword of the 21st century Jesus movement as the first Jesus generational process returns is followship. No amount of religious teaching, educational modules, political discourse or cultural traditions has ever been effective in changing a person's heart. Transformation comes through life on life — through a person. His name is Jesus! He is the reason for the positive transformation in the lives of wayward, broken boys among the Tibetans. He is the reason for international leaders seeking in Him the peace, love and hope for themselves and their nations.
© 2006 ASSIST News Service, used with permission


Recently on Pastors / Leadership
Have something to say about this article? Leave your comment via Facebook below!
advertise with us
Example: "Gen 1:1" "John 3" "Moses" "trust"
Advanced Search
Listen to Your Favorite Pastors