Leadership as Stewardship
Albert Mohler, President, Southern Baptist Theological Seminary
Monday, April 08, 2013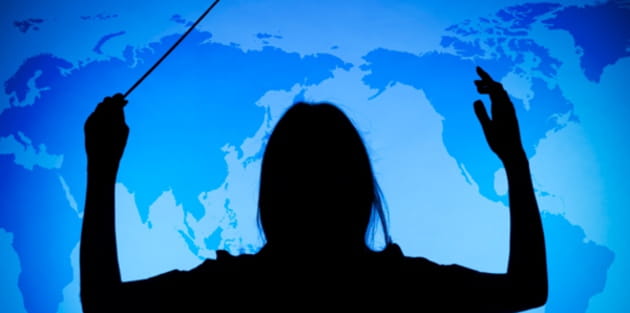 The bottom line is this – we are merely stewards, not lords, of all that is put into our trust. The sovereignty of God puts us in our place, and that place is in God's service.
The Steward: The Real Meaning of Servant Leadership
The biblical concept of a steward is amazingly simple and easy to understand. The steward is one who manages and leads what is not his own, and he leads knowing that he will give an account to the Lord as the owner and ruler of all.
Stewards are entrusted with responsibility. Indeed, stewards in the Bible are shown to have both great authority and great responsibility. Kings had stewards who administered their kingdoms – just think of Joseph as Pharaoh's steward in Egypt. Rich citizens hired stewards to serve as what amounted to chief executive officers of their enterprises – just think of the parable Jesus told about the wicked steward in Luke 16:1-8.
Paul describes ministers as "stewards of the mysteries of God" (1 Corinthians 4:11) and Peter spoke of all Christians as "good stewards of God's varied grace" (1 Peter 4:10). Clearly, this is a concept that is central to both Christian discipleship and Christian leadership. Christian leaders are invested with a stewardship of influence, authority, and trust we are called to fulfill. In one sense, this underlines just how much God entrusts to his human creatures, fallible and frail as we are. We are called to exercise dominion over creation, but not as ones who own what we are called to lead. Our assignment is to serve on behalf of another.
Just think of the leadership failures and crises that regularly populate the headlines. Many, if not most of those failures originated in the leader's arrogance or overreaching. Stewards cannot afford to be arrogant, and they must quickly learn the danger of overreaching. At the same time, stewards are charged to act, and not to stand by as passive observers. Leaders are to lead, but to lead knowing that we are leading on another's behalf. Leaders – no matter their title or magnitude – are servants, plain and simple.
This essay is an excerpt from my recent book, The Conviction to Lead: 25 Principles for Leadership that Matters. It is available at Amazon.com, Barnesandnoble.com, and your local bookseller. Part two will follow on Wednesday, April 10, 2013.
I am always glad to hear from readers. Write me at mail@albertmohler.com. Follow regular updates on Twitter at www.twitter.com/albertmohler.
Publication date: April 8, 2013
Recently on Pastors / Leadership
Have something to say about this article? Leave your comment via Facebook below!
advertise with us
Example: "Gen 1:1" "John 3" "Moses" "trust"
Advanced Search
Listen to Your Favorite Pastors