Nine Reasons Why Christ Must Return
John MacArthur
Sunday, August 21, 2011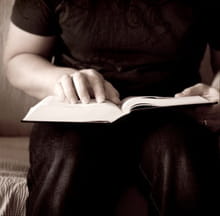 The Future of Israel Demands It
In Paul's day Gentiles were coming into the church in greater numbers than Jewish converts, and in Romans 11, Paul reminded them, "You, being a wild olive tree, were grafted in among them and became a partaker with them of the rich root of the olive tree" (v. 17). But the time is coming when the natural branches will be grafted back into the olive tree (vv. 23-24), a phenomenon that Paul expressly connected with the return of Christ (v. 26). That is the day when Israel will mourn over the One whom they pierced (Zechariah 12:10), and God will save them all (Romans 11:26).

The Vindication of Christ Demands It
It is inconceivable that the last public view the world would have of Jesus Christ would be that of a bleeding, dying, crucified criminal, covered with blood, spit, and flies, hanging naked in the Jerusalem twilight. Did you realize that after His resurrection, He never appeared in a public venue before unbelievers? Plenty of believers saw Him, touched Him, spoke to Him, and gave unanimous testimony that He was risen from the dead. But there is no record that unbelievers ever saw Him.
But the unbelieving world will see His glory displayed to everyone. Scripture says, "Christ also, having been offered once to bear the sins of many, will appear a second time for salvation without reference to sin, to those who eagerly await Him" (Hebrews 9:28; cf. Matthew 24:27). The Savior who was humiliated, taunted, and put to death in a public display of humanity's hatred of God will return as conquering Lord in view of the entire world (Luke 21:25-27). And every eye will see Him (Revelation 1:7).
The Destruction of Satan Demands It
Satan, though an already-defeated foe as far as Christians are concerned, still exercises a kind of dominion over this world (John 12:31; John 14:30; John 16:11; 2 Corinthians 4:4; Ephesians 2:2; Ephesians 6:12; 1 John 5:19). But Christ is the only rightful ruler of this world, and when He returns, He will overthrow and destroy Satan completely.
In Revelation 5, when Christ receives the seven-sealed scroll, the title deed of the earth, He unleashes judgment with the crack of each seal (Revelation 6). The seal judgments give way to the judgment of the seven trumpets (Revelation 8); the trumpet judgments lead to the judgment of the seven bowls (Revelation 16). Finally, after one last-ditch effort by Satan to retain his unlawful dominion over the earth, Christ Himself returns to vanquish the foe--He chains him, casts him into a bottomless pit, and finally confines him to an eternal lake of fire (Revelation 19). With that, Christ's victory over Satan the usurper is complete.
The Hope of the Saints Demands It
Only Christ's glorious, triumphant return can fulfill the hope of the saints--every true believer longs for that day. Paul characterizes Christians as those who "love his appearing" (2 Timothy 4:8). The apostle John says, "Now we are children of God; and it has not yet been revealed what we shall be, but we know that when He is revealed, we shall be like Him, for we shall see Him as He is" (1 John 3:2). The return of Christ will instantly usher in the fullness of our glorification.
Recently on Pastors / Leadership
Have something to say about this article? Leave your comment via Facebook below!
advertise with us
Example: "Gen 1:1" "John 3" "Moses" "trust"
Advanced Search
Listen to Your Favorite Pastors