N.T. Wright: "Have We Gotten Heaven All Wrong?"
John Murawski, Religion News Service
Thursday, May 17, 2012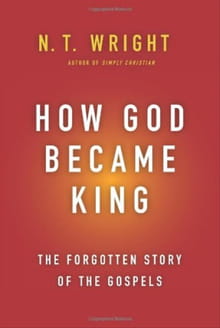 Indeed, doing God's Kingdom work has come to be known in Judaism as tikkun olam, or "repairing the world." This Hebrew phrase is a "close cousin" to the ancient beliefs embraced by Jesus and his followers, Wright said.
"It's the recovery of the Jewish basis of the Gospels that enables us to say this," Wright said. "We are so fortunate in this generation that we understand more about first-century Judaism than Christian scholarship has for a very long time. And when you do that, you realize just how much was forgotten quite soon in the early church, certainly in the first three or four centuries."
Christianity gradually lost contact with its Jewish roots as it spread into the gentile world. On the idea of heaven, things really veered off course in the Middle Ages, Wright said.
"Our picture, which we get from Dante and Michelangelo, particularly of a heaven and a hell, and perhaps of a purgatory as well, simply isn't consonant with what we find in the New Testament," Wright said. "A lot of these images of hellfire and damnation are actually pagan images which the Middle Ages picks up again and kind of wallows in."
Wright notes that many clues to an early Christian understanding of the Kingdom of heaven are preserved in the New Testament, most notably the phrase "Matthew 6:10," from the Lord's Prayer. Two key elements are forgiveness of debts and loving one's neighbor.
While heaven is indisputably God's realm, it's not some distantly remote galaxy hopelessly removed from human reality. In the ancient Judaic worldview, Wright notes, the two dimensions intersect and overlap so that the divine bleeds over into this world.
Other clues have been obscured by sloppy translations, such as the popular John 3:16, which says God so loved the world he gave his only son so that people could have "eternal life."
Wright offers a translation that radically recasts the message and shows how the passage would have been heard in the first century. To hear it today is to experience the shock of the new: God gave his son "so that everyone who believes in him should not be lost but should share in the life of God's new age."
"And so it's not a Platonic, timeless eternity, which is what we were all taught," Wright said. "It is very definitely that there will come a time when God will utterly transform this world -- that will be the age to come."
c. 2012 Religion News Service. Used with permission.
Publication date: May 17, 2012
Recently on Pastors / Leadership
Have something to say about this article? Leave your comment via Facebook below!
advertise with us
Example: "Gen 1:1" "John 3" "Moses" "trust"
Advanced Search
Listen to Your Favorite Pastors