Part Two: Genuine Pluralism & Reformed Christology
Dr. Paul J. Dean, Pastor, Counselor, Professor & Columnist
Thursday, May 12, 2005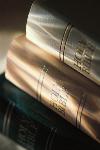 The second principle Melcher cites implies that the Spirit guides us in the interpretation of Scripture and thus we should "continue to invoke the help of the Holy Spirit as [we] interpret Scripture in reference to the christology [sic] of Christ as the only savior [so that we] will be led to deeper understandings of the issue of salvation in Scripture." Her prayer is that the Spirit would give us a man-centered understanding of Scripture as opposed to a God-centered and accurate understanding of the same. The Spirit hears no such prayers.

The failure to make a distinction between those who are biblical Christians and those who simply claim to be Christians is a problem that is all too pervasive throughout the Christian and non-Christian worlds alike. We must maintain that distinction for understanding to be had and to prevent wrongheaded conclusions from the likes of Melcher. Christ is the only way of salvation. That doctrine does not foster persecution or indifference as Melcher suggests.

Rather, sin in the human heart produces such. To expect anything other than indifference as the very best from a great many of those who don't know Christ is to expect an illusion. Individuals from every philosophical and religious commitment can be and have been guilty of the dynamic Melcher laments. Again, the root of the problem is not exclusivist Christology but human depravity.

Melcher maintains that Reformed Christians should revisit their notions of an exclusive Christology. In her appeal, she cites the Presbyterian Confession of 1967 which states, "Repeatedly God has used the insight of non-Christians to challenge the church to renewal." Again, the renewal of which Melcher speaks is the paring away of biblical truth so that Christians might join with persons in other faith traditions in the spirit of brotherhood. That brotherhood is grounded in a willingness to set aside truth.

Of course, in a postmodern world, truth is relative and at the same time irrelevant. The danger is that if Melcher's version of Christianity is realized, the true church will be irrelevant. If that happens, life itself will be irrelevant and the relevance of truth will not be realized until it's too late.
Dr. Paul J. Dean is an adjunct professor at Erskine Theological Seminary and serves as the Director of Supervised Ministry at the Greenville, SC extension of the Southern Baptist Theological Seminary. He is actively involved in the field of biblical counseling having co-founded the Southern Baptist Association of Biblical Counselors.
Recently on Pastors / Leadership
Have something to say about this article? Leave your comment via Facebook below!
advertise with us
Example: "Gen 1:1" "John 3" "Moses" "trust"
Advanced Search
Listen to Your Favorite Pastors