Pastoral Infidelity: Problems and Solutions
Dr. Chet Weld, Director of Pastoral Counseling at Casas Church, Tucson
Monday, December 26, 2011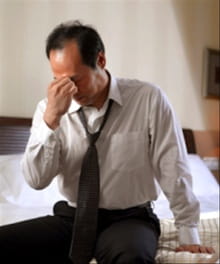 I've been a Christian-based counselor for over 30 years, primarily serving in a large church or in a Christian-based counseling agency. As a young counselor, a seasoned pastor told me in his office something that he had observed throughout his whole life: People that fall into immorality are usually the most legalistic among us. Over the years of my career, I've noticed that this is true; and from a psychological perspective, this makes sense. When we focus on rules and regulations, rather than enjoying our life in Christ and following the "royal law of love," we provide a "target rich environment" for attacks of the enemy. Therefore, the answer is to develop our relationship with the Lord through a proper understanding of the scriptures, the message of grace, and to maintain an atmosphere of grace in our homes with spouses and family members. We must seek out appropriate ways to stimulate our senses, living the "abundant life" that Christ wants His children to enjoy.
These risk factors should not be used to rule out pastoral candidates. In the counseling profession, having faults is never a measure of risk; but rather insight into these faults is all important. When counselors – and pastors – understand their vulnerabilities, seek help, maintain openness and honesty with God and their spouses, these vulnerabilities can be managed and often eliminated.
What to do? I would encourage all educators to include these issues in their courses on pastoral ethics, if they have such courses. If they don't have such courses, they should create them. I would encourage pastors to simply be honest with God, themselves, and their spouses about their vulnerabilities and often seek counseling. Our senior pastor has an accountability partner that he meets with weekly. So an accountability partner can help greatly to eliminate this heinous sin that is afflicting those who should be the most influential leaders of our culture.
To encourage us all, one of my favorite scriptures is that God works all things together for good to those who love Him and who are called according to His purpose (Romans 8:28). The playwright, Edward Albee, said that "sometimes we have to go a long distance out of our way to go a short distance correctly." Another clever and more profound way to express the same truth is echoed in a Portuguese proverb: "God draws straight with crooked lines." One of our best biblical examples of this comes from the life of King David. His affair with Bathsheba was, indeed, a "crooked line" that led to much personal suffering and suffering by an untold number of family members and Israelites. Yet King Solomon was eventually born from that ungodly union, and Christ is descended from David and Bathsheba. God's grace is always available to those who will humble themselves.
Nevertheless, if we "discern what is best" (Philippians 1:10), it's best to lead lives that continually glorify God. I've also counseled many pastors who were tempted, but wanted to solve their family and personal problems before they initiated an affair (people don't "fall into" anything, not love, not affairs, not anything!). These pastors have been strong influences to advance the kingdom of God. Because God meets all of us right where we're at and loves us unconditionally, may we all purpose to glorify him daily, whether through repentance and discipline, or through steadfast resistance of sin and temptation. I suggest that all of us continue personal discipleship and ministry that builds God's kingdom here on earth. As the spires of great cathedrals point toward an infinite God, may our lives continually point toward our magnificent Creator.
Recently on Pastors / Leadership
Have something to say about this article? Leave your comment via Facebook below!
advertise with us
Example: "Gen 1:1" "John 3" "Moses" "trust"
Advanced Search
Listen to Your Favorite Pastors