Pastors: Be Prepared for the Threat of Suicide
Paul J. Dean, Pastor, Counselor, Professor & Columnist
Friday, March 18, 2005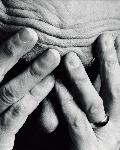 Whether you are a pastor, church staff member, deacon, Sunday School teacher or anyone else in the Christian ministry, you most likely engage in counseling, whether formal or informal, on a regular basis.
Most persons keep things light in terms of theology and/or spiritual advice. Yet, because of the sin-sick world in which we live, we may end up speaking to someone with serious problems whether we realize it or not.
The fact that we represent God, the fact that thoughts and actions have eternal consequences, and the fact that Christ is the answer, necessitate that we be as prepared as possible no matter what situation befalls us.
Most of us can give an account of the hope that lies within us. Most of us can engage in evangelism. Many of us can share adequate biblical counsel. Many of us are prepared for a variety of questions and situations. But, how many of us are prepared for the threat of suicide?
I do not mean how many of us can counsel those who are threatening suicide, though we should be prepared for such as I have been called out on more than one occasion to deal with individuals so-inclined, I am speaking about something more subtle than that. I am speaking of preventative understanding and counsel.
Those of us committed to the discipline of biblical counseling have, among others, the convictions that the Scriptures are sufficient for counseling because in them we have everything we need for life and godliness (2 Pet. 1:3), and that biblical counseling is a ministry in which all Christians should engage as they understand the discipling nature and body dynamic of the church (Rom. 15:14).
At the same time, biblical counseling is a serious issue and persons should understand the eternal significance of that which we do when we seek to counsel others from the Scriptures (2 Cor. 2:14-17). Moreover, those who see the church as a biblical counseling center, that is, a place where hurting souls come for help, those who have biblical counseling ministries that reach beyond the bounds of the church roll, should be on the alert regarding the gravity of the ministry to which they have been called and the battle they have been called to wage.
For example, think of the counselee who comes to you, and unbeknownst to you, is contemplating suicide. Are you prepared for this inevitability? Do you proactively probe this potential threat with certain "at risk" counselees? Do you have a protocol in place? While this article can in no way be exhaustive regarding this issue, let me offer some brief and hopefully helpful counsel that should aid in your preparedness.
First, it is critical that you have each counselee fill out a Personal Data Inventory (PDI) form prior to or during your first session. You will have in your hand key information regarding the counselee that simply will not come out in a regular counseling session. Answers to probing questions will be given in written form for you to see, contemplate, and explore as you gather data when dialoguing with the counselee. You may very well spot something that raises a "red flag" in your mind.
Recently on Pastors / Leadership
Have something to say about this article? Leave your comment via Facebook below!
advertise with us
Example: "Gen 1:1" "John 3" "Moses" "trust"
Advanced Search
Listen to Your Favorite Pastors