Pastors: Be Prepared for the Threat of Suicide
Paul J. Dean, Pastor, Counselor, Professor & Columnist
Friday, March 18, 2005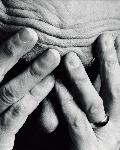 You will then have an opportunity to minister with the utmost effectiveness for the glory of God and the sake of your counselee. You may find a sample PDI in The Christian Counselor's Manual: The Practice of Nouthetic Counseling by Jay Adams. The same form is printed in Introduction to Biblical Counseling: A Basic Guide to the Principles and Practice of Counseling by John F. MacArthur, Jr. and Wayne A. Mack. For a more detailed form with relevant probing questions, simply e-mail me and I will be happy to forward a copy of what we use in our counseling ministry.
Second, ask probing questions when encountering "red flags" on the PDI form or in the counseling session. For example, if on the PDI form, in response to the question, "What do you hope to gain from counseling?" an individual writes, "I want to get on with my life," ask the counselee to explain what he means by the statement.
Most persons are indicating simply that they are ready to move into the next phase of their lives and leave the past behind. However, rare occasions exist when a person, though inarticulate, is indicating something much deeper. He may be in a state of depression, even to the point of having suicidal thoughts. You as a counselor may not glean this information without this type of probing.
Another example may prove helpful. On the PDI form the question is asked, "Can you describe how you feel?" The counselee may respond, "I feel weighted down." Again, probe this response. She may be saying that she is exhausted or stagnant. On the other hand, she may mean that she is overwhelmed, depressed, or at the brink of suicide. In any answer, if an individual indicates that he has contemplated or attempted suicide in the past, simply ask, "Are you contemplating suicide now?"
Do not rely upon the fact that your counselee seems to be in a good mood. He may be trying to mask his real feelings. Always ask the question. Information is more likely to be forthcoming and you will have a clean conscience before God.
Third, document your counseling sessions. Of extreme importance is the practice of taking notes and keeping those notes in a file for future reference for counseling, education, or protection. Regarding counseling, you will be better equipped to minister if you remain informed and up-to-date with your counselee. Do not rely solely on your memory. It is weak and fallible. Casual comments may be probed in future sessions if written down.
Regarding education, good notes may be used as a teaching tool as you train others to counsel from the Scriptures. Regarding protection, if a counselee does something unexpected, your notes may be the very thing that protect you emotionally, spiritually, and legally. Some of our staff counselors even go so far as to tape record their more difficult cases.
Recently on Pastors / Leadership
Have something to say about this article? Leave your comment via Facebook below!
advertise with us
Example: "Gen 1:1" "John 3" "Moses" "trust"
Advanced Search
Listen to Your Favorite Pastors