Principles of Pastoral Compensation
Dr. Bruce McAllister, Today's Christian Preacher Magazine
Friday, July 15, 2005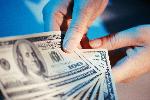 Indisputably, the Bible teaches the importance of a church's financial support of its pastor. However, there are many questions that arise from the pastoral compensation issue. For example, what is a reasonable salary for a pastor today? What components should make up a pastor's compensation? How should these matters be discussed between the pastor and the church's lay leaders?
It has been my privilege to teach ministerial students an introductory course on personal and church finance for a number of years. Because fiscal responsibility is integral to a pastor's personal testimony, his family's well-being, and the church's well-being, it is crucial for ministers to understand matters of personal finance. It is also important for a pastor to understand the basics of money management in order to be able to counsel young couples and families.
Many pastors are under-compensated. Church leaders often do not take proper advantage of tax laws that could benefit both the pastor and the church. Furthermore, many pastors do not or cannot plan ahead for their retirement years, which leaves both them and their final church ministries vulnerable to immense financial pressure.
Basic Bible Teaching on Pastoral Support
I Timothy 5:17 states: "Let the elders that rule well be counted worthy of double honour, especially they who labour in the word and doctrine." Dr. Homer Kent in his commentary on the pastoral epistles reflects, "the double honor refers to a proportionate increase in respect and appreciation, which includes adequate remuneration, for those who excel in their superintending and teaching ministry" (The Pastoral Epistles, Chicago: Moody Press, 1982, p. 176). Worthy pastors should receive proper respect and remuneration. Paul concludes in I Corinthians 9:14: "Even so hath the Lord ordained that they which preach the gospel should live of the gospel."
The means of the preacher's support should come from his ministry. Paul supports his conclusion with five illustrations: the soldier's support, the vineyard keeper's partaking, the shepherd's sustenance, the ox's eating, and the priest's portion (I Corinthians 9: 7-13). Galatians 6:6 reinforces that basic truth of the necessity of providing financial support for those who provide a ministry to the flock.
Although Paul established the Bible principle of pastoral compensation for the early church, he also exempted himself by giving up his personal right to ministry support. He did not want his motives to be misunderstood in those early days of Gospel ministry (I Corinthians 9:12, 18). Paul certainly appreciated the occasional and generous support that he received for his ministry (Philippians 4:10, 14-18). Yet, instead of depending on that support, he chose to serve as a tentmaker (Acts 18:3; I Thessalonians 2:9), setting an example of diligence amidst his Gospel labors (II Thessalonians 3:6-10). No one could justly challenge his sacrificial example and noble motives.
Recently on Pastors / Leadership
Have something to say about this article? Leave your comment via Facebook below!
advertise with us
Example: "Gen 1:1" "John 3" "Moses" "trust"
Advanced Search
Listen to Your Favorite Pastors