Producing a Comeback Church
Ed Stetzer and Mike Norman
Tuesday, June 07, 2011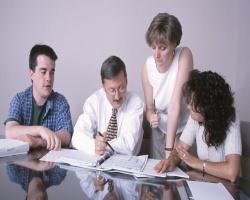 In some cases, churches and pastors might want to consider making changes in regard to other factors such as small groups, facilities and marketing, but these factors are not as important or influential as leadership, vibrant faith, lay ministry, evangelistic efforts and worship, according to the finding of this study. Overall, the most significant aspect of this study is that it proves revitalization can occur; 324 churches are comeback congregations. Revitalization can happen, and this study reveals some insights that will help churches that want to get on the comeback pathway.
Comeback Obstacles
In one of the summary questions, survey respondents were asked to identify the biggest challenges they had faced in regard to making their comebacks. The two most prominent issues identified by comeback leaders were attitude and finances.
If a comeback movement is going to take place in North America, these same issues will likely be obstacles for many other churches as well. Many other plateaued or declining churches will probably struggle with a small church mind-set, a slow growth mentality, a no-growth mentality, a maintenance mind-set regarding traditions or a fear of change. The issue is, "Do the people in plateaued or declining churches really want to grow?"
According to some of the comeback leaders interviewed, these attitude issues can be addressed in practical ways. In many cases, an attitude of growth can be created by utilizing good tools and resources like the Purpose Driven materials. In all cases, an attitude adjustment toward growth will involve influencing people to change. Comeback leaders believe that attitudes can change.
In regard to finances, money is always a necessary resource to conduct ministry and live life. Some plateaued and declining churches will perceive that a lack of finances in a major obstacle to revitalization. Some of the follow-up interviews reveal the need for prayer and creativity in overcoming the obstacle of finances.
Grab for What Lies Ahead
Keep thinking and reaching forward (Philippians 3:14). Don't get stuck in the past, whether that means traditions or accomplishments. Too many churches choose their past over their future, their heritage over their growth and their traditions over their children.
Simply put, churches need a fresh new vision because some ways of doing evangelism just do not work the same as they once did, and wise churches realize that. That may bother you, but it shouldn't. You probably already know it to be true. That's why, if you're like most churches, you ended the morning radio show in the 1940s, quit doing Sunday school enrollment campaigns in the '50s and stopped the bus ministry in the '80s. God uses different approaches at different times. Our task is to find new ways to reach people with the unchanging message.
Ultimately, it is just the gospel — and the gospel transforms, but God has led us to use different strategies over the years to help us share the gospel broadly and widely. Our churches need to press ahead toward God's plan to reach their communities today, not the plan that was used in 1954.
Here are some suggestions:
Set some God-sized goals and go for it. Every church needs to be dissatisfied with its current condition, not because it needs more numbers, but because each community is made up of people without Christ who need to be reached. John Knox cried, "Give me Scotland or I die." We need to pray the same for Selma, Sellersburg and Seattle.
Remember Jesus has commissioned you for this purpose. According to Ephesians 3:10, the instrument that God uses to make known His "manifold wisdom" is the church—your church. He placed you where you are for such a time as this.
Stick with it. Not everything you try is going to work, but don't quit. One of the keys to success is perseverance, not necessarily following the latest ideas and fads.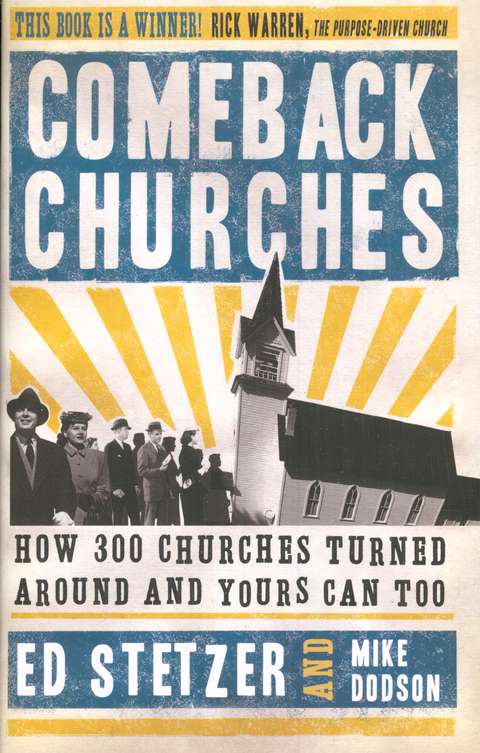 Used by permission from Comeback Churches by Ed Stetzer and Mike Norman. B&H Publishers. Copyright © 2007. All rights reserved.
Recently on Pastors / Leadership
Have something to say about this article? Leave your comment via Facebook below!
advertise with us
Example: "Gen 1:1" "John 3" "Moses" "trust"
Advanced Search
Listen to Your Favorite Pastors