Seven Aids to Finding Humility... and Keeping It
Joe McKeever
Friday, July 01, 2011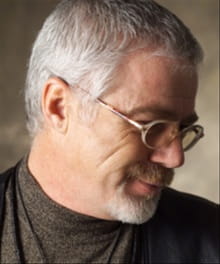 I've noticed a little quirk of mine which I'm willing to bet is a widespread human frailty: when we look into the mirror, we do not see "truth" but we see what we want to see. When I was carrying 30 pounds more than I do now, I did not see that in mirrors. When someone handed me a photo they had just taken, there it was and there was no denying it. But the mirror was my buddy. As with the wicked queen, the "mirror mirror on the wall" showed her what she wanted to see, told her what she wanted to hear.
7. Flattery
"You are so wonderful." "You are the best pastor we've ever had." "I read everything you write." "How did you learn to draw so well?" "You are so handsome."
Groan.
My friend Frank Pollard, wonderful pastor now in Heaven, had a good line that fits here. After receiving a glowing introduction before he preached, Frank approached the pulpit and said, "I'm going to ask the Lord to forgive my brother for that introduction. And to forgive me for enjoying it so much."
The ugliest trait in all the world--bar none, no debate about it--is conceit. An actor can take home more Oscars than anyone in movie history and adorn the covers of all the fan mags and we are fine with that. However, let him or her begin to act like they are (ahem) hot stuff and we're outa there. Few things adorn accomplishment like humility.
Okay, third and maybe the most basic question of all: Why? Why does the Lord want us humble? Why is this an important topic? What is the point?
For that, we turn to Scripture. Here are some reasons God's Word identifies for our being humble.
1. That He may exalt us in due time
"Therefore, humble yourselves under the mighty hand of God, that He may exalt you in due time" (I Peter 5:6).
2. So that we may learn. Only the humble are teachable
"Take my yoke upon you and learn from me, for I am gentle and lowly in heart" (Matthew 11:29).
3. That God can use us in His service. He cannot use the prideful
"The sacrifices of God are a broken spirit, a broken and a contrite heart--These, O God, you will not despise" (Psalm 51:17).
4. To receive more grace
"He gives more grace. Therefore He says, 'God resists the proud, but gives grace to the humble" (James 4:6).
5. To enter His presence
"Thus says the High and Lofty One who inhabits eternity, whose name is Holy: 'I dwell in the high and holy place, with him who has a contrite and humble spirit...." (Isaiah 57:15).
"The Lord is near those who have a broken heart, and saves such as have a contrite spirit" (Psalm 34:18).
6. To be saved and enter the Kingdom
"Unless you are converted and become as little children, you will by no means enter the kingdom of heaven. Whoever humbles himself as this little child is the greatest in the kingdom of heaven" (Matthew 18:3-4).
7. That our prayers may be heard
"He does not forget the cry of the humble" (Psalm 9:12).
Does this exhaust the subject? What a question! Never. This one is as deep as the ocean, as unlikely to be nailed down and summed up as the mysteries of the future. The human heart is a mess. The human animal is a rebel. As puny and flawed as we are, the fact that we accomplish a few things and then decide we can live without God is all the proof anyone should ever need of our precarious condition in this universe.
The war to remain humble must be fought on many fronts every day of our lives. Even then, pride will slip up on us and enter from our blind side. Before we know it, we will start sounding as though we deserve more from God and others than we are getting, like we have been mistreated in life, as though the universe was built for our comfort and our being deprived of anything ranks as a great injustice.
Every day of our lives, the wise among us will join with the publican who stood afar off and unwilling to even lift up his head, prayed, O God, be merciful to me the sinner (Luke 18:13).
Dr. Joe McKeever is a Preacher, Cartoonist, and the Director of Missions for the Baptist Association of Greater New Orleans. Visit him at joemckeever.com/mt. Used with permission.
Publication date: July 1, 2011
Recently on Pastors / Leadership
Have something to say about this article? Leave your comment via Facebook below!
advertise with us
Example: "Gen 1:1" "John 3" "Moses" "trust"
Advanced Search
Listen to Your Favorite Pastors