Should We Stop Saying, "The Church Hurt Me"?
Thabiti Anyabwile
Friday, June 21, 2013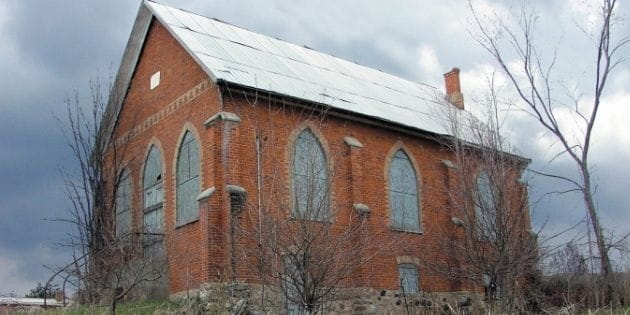 An Individual or Small Group
Finally, and perhaps most often, when people say "the church hurt me," they really have in mind a particular individual or a small group of individuals that have trespassed in some matter. They've been wounded by "Bro. Bill" or "Sis. Jones" and rather than address Bill or Mrs. Jones they've found it easier to use the less personal "the church." Actually naming the person and their offense makes them accountable for leaving their gift at the altar, showing their brother the offense, and the hard work of forgiveness and peacemaking (Matt. 5:23-24;18:15). When this is the case, we're most faithful to Christ, the church, and the individuals involved by asking or encouraging the individual to go to their brother in the humble spirit of reconciliation.
Nothing makes us self-interested quite like pain. Hurt people act in self-protecting ways. Sometimes that's lashing out. Sometimes that's running away. Sometimes it's both. Saying "The church hurt me" is often both–running away and lashing out. But the way of Christ is reconciliation and peace.
My Simple Plea to the Person "Hurt By the Church"
Most people "hurt by the church" were hurt by individuals in a local congregation. Once we establish that, then we're then left to help them think through whether the offense occurred knowingly and intentionally or unknowingly and accidentally. I'm surprised how often the individuals or churches that "hurt" someone have no idea an offense has occurred. They're bopping along rejoicing in the Lord while unbeknownst to them dark clouds of anger and resentment swirl over their names and reputations. And I'm always grieved for the person experiencing the hurt. It's never pretty to be dominated by pain. So here's one pastor's simple plea:
1. Take your pain to the Lord who bore your pain and bore the sin of those who offended. In His arms are 10,000 charms.
2. Take your heart to the ones who actually offended you and seek reconciliation–and if necessary take godly, impartial help.
3. Stop saying, "The church hurt me." It's affecting your heart toward an entire congregation, many of whom are likely unaware and uninvolved in your hurt, and possibly affecting your heart toward all Christians everywhere. Don't blame "the church." Don't spread your "hurt" over a wider area. If you do, it will dominate you. But if you target your pain and your reconciliation efforts–making it as small and specific as you can–you'll experience greater control over and freedom from the hurt.
4. Do realize that not every church hurt you and people are not "all the same." Find a local church you can join. Start slow if you need to. But let the Lord's manifold grace come to you in the fellowship of His people. That's normally how He comforts us in our trouble and pain (2 Cor. 1:3-5).
5. Live in hope. Your Lord is also Lord of the Church. He cares for your brokenness but also the brokenness of the Church. And guess what? Your pain is the means He will use to teach the church to grow in love and their love will be the means of your healing. The church needs your hurt and you need the church's love.
Thabiti Anyabwile is Senior Pastor of First Baptist Church, Cayman Islands. Pastor Thabiti is the author of What Is a Healthy Church Member?, The Decline of African-American Theology: from Biblical Faith to Cultural Captivity, and The Faithful Preacher: Recapturing the Vision of Three Pioneering African-American Preachers. He also blogs regularly at Pure Church.
Recently on Pastors / Leadership
Have something to say about this article? Leave your comment via Facebook below!
advertise with us
Example: "Gen 1:1" "John 3" "Moses" "trust"
Advanced Search
Listen to Your Favorite Pastors