Slaves, Not Servants: An Interview with John MacArthur
Alex Crain, Editor, Christianity.com
Monday, April 04, 2011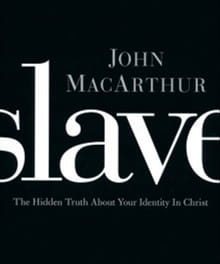 But why have modern English translations consistently mistranslated doulos when its meaning is unmistakable in Greek? There are at least two answers to this question. First, given the stigmas attached to slavery in Western society, translators have understandably wanted to avoid any association between biblical teaching and the slave trade of the British Empire and the American Colonial era.24 For the average reader today, the word slave does not conjure up images of Greco- Roman society but rather depicts an unjust system of oppression that was finally ended by parliamentary rule in England and by civil war in the United States. In order to avoid both potential confusion and negative imagery, modern translators have replaced slave language with servant language.
Second, from a historical perspective, in late-medieval times it was common to translate doulos with the Latin word servus. Some of the earliest English translations, influenced by the Latin version of the Bible, translated doulos as "servant" because it was a more natural rendering of servus.25 Added to this, the term slave in sixteenth-century England generally depicted someone in physical chains or in prison. Since this is quite different from the Greco-Roman idea of slavery, the translators of early English versions (like the Geneva Bible and the King James) opted for a word they felt better represented Greco- Roman slavery in their culture. That word was servant. These early translations continue to have a significant impact on modern English versions.26
But whatever the rationale behind the change, something significant is lost in translation when doulos is rendered "servant" rather than "slave." The gospel is not simply an invitation to become Christ's associate; it is a mandate to become His slave.
[Editor's note: Taken from Slave: The Hidden Truth about Your Identity in Christ (pages 10-19), by John MacArthur ©2010 Thomas Nelson Publishers. Used by permission.]
Widely known for his thorough, candid approach to teaching God's Word, John MacArthur is a fifth-generation pastor, a popular author and conference speaker, and has served as pastor-teacher of Grace Community Church in Sun Valley, California since 1969. John and his wife, Patricia, have four grown children and fourteen grandchildren.
John's pulpit ministry has been extended around the globe through his media ministry, Grace to You, and its satellite offices in Canada, Europe, India, New Zealand, and Singapore. In addition to producing daily radio programs for nearly 2,000 English and Spanish radio outlets worldwide, Grace to You distributes books, software, audiotapes, and CDs by John MacArthur. In thirty-six years of ministry, Grace to You has distributed more than thirteen million CDs and audiotapes.
John is the president of The Master's College and The Master's Seminary, and he has written hundreds of books and study guides, each one thoroughly biblical and practical. Best-selling titles include The Gospel According to Jesus,The Second Coming, Ashamed of the Gospel, Twelve Ordinary Men, and The MacArthur Study Bible.
NOTES:
---
6. As the apostle Paul explains in 1 Corinthians 1:23, the idea of a crucified Christ was "to the Jews a stumbling block and to the Greeks foolishness" (nkjv). Those who followed Jesus Christ (having been labeled as Christians) were denounced as heretics by unbelieving Jews and derided as fools by unbelieving Gentiles.
Recently on Pastors / Leadership
Have something to say about this article? Leave your comment via Facebook below!
advertise with us
Example: "Gen 1:1" "John 3" "Moses" "trust"
Advanced Search
Listen to Your Favorite Pastors