Spiritual Priorities for a Significant Church
David Soberepena, Global Pastors Network
Monday, July 12, 2004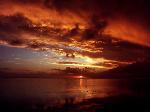 A significant church is one whose priorities allow a powerful God to
carry out His plans to redeem sinners and defeat the enemy of the church.
Whenever my family rents a movie to watch, and if I have a voice in the selection, I sometimes choose science fiction. Many of them, like those featuring Godzilla, for instance, have a very important message to relay: Size does matter! Gigantic problems call for gigantic solutions. In our world today, the Prince of Darkness has created a Godzilla-size problem which the church is called to address. Fortunately, the Lord Jesus Christ is raising up churches of significance which are equipped with God-size power through the Holy Spirit to destroy the work of the enemy and make a difference in our world.
In order for churches to be relevant in the task of destroying the works of the devil (I John 3:8) we must move beyond our own limits. In and of ourselves we do not have the ability to overcome and destroy the barriers Satan is erecting to halt the advance of God's kingdom. Just as size matters, priorities matter as well. I believe the following priorities should be at the top of every pastor's prayer and vision list. Churches which live out these priorities will play a significant role in ministry for Jesus Christ.
Prepare for Greater Things
The person who expects to have a completed house to live in tomorrow must lay a foundation for that house today. Likewise, if we expect to see spiritual revival and renewal in the community and nation where we live, we must first lay the appropriate foundation.
I was reading my Bible on New Year's Day, 1999, when I believe the Lord spoke something clearly to me from John 1:50 and John 14:12. The first verse says, in part, "You will see greater things than these," and the second, ". . . greater works than these he will do . . . ." I was puzzled when these verses were quickened to my heart, for I felt the Lord had already done great things in our ministry. At that time our church had been established only a few years and we had between seven and eight thousand people attending. We had planted 45 new churches. We sponsored a Christian school and were broadcasting our services over Asia's most powerful satellite television network. I was overwhelmed with what God had done, and was humbled and grateful. And yet, He seemed to be saying to me that day that I should believe Him for greater things. While I did not know what those things would be, I knew that great things needed to be accomplished before the return of Christ. So I took His word to me to mean that I should prepare "today" for what He is going to do "tomorrow."
I believe that message was not just for New Year's Day, 1999, but for every day. We need to live our lives in a constant state of preparation for that which God wants to do through us. Wherever we are in our personal life or in the ministry of our church we need to prepare for greater things to take place. I believe that is the message of Joshua 3:5: "Sanctify yourselves, for tomorrow the Lord will do wonders among you." Sanctifying ourselves means making ourselves holy--repenting from sin and cleansing our lives to become vessels of honor fit for His service (II Timothy 2:20). The uncleanness of sin can disqualify us and delay us from God's mission. It will not do for us to take the Lord's service casually. We must hunger and thirst for righteousness (Psalm 42:1; Matthew 5:6). We must intensify our prayer life with times of intercession accompanied by fasting. We need to search the Scriptures and teach our congregations principles of revival and renewal, which includes them sanctifying themselves as well.
Recently on Pastors / Leadership
Have something to say about this article? Leave your comment via Facebook below!
advertise with us
Example: "Gen 1:1" "John 3" "Moses" "trust"
Advanced Search
Listen to Your Favorite Pastors