Spiritual Priorities for a Significant Church
David Soberepena, Global Pastors Network
Monday, July 12, 2004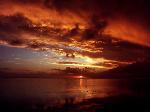 I was struck that day that if God wanted to do greater things through me than what He had done, I had to prepare myself spiritually in a greater way than I had up to that point. The person I was that day had been sufficient for what God had done but would not be sufficient for what He was going to do.
Seize a Vision for the Lost
In John 4:35, Jesus said to His disciples, "Open your eyes and look at the fields! They are ripe for harvest." A vision for the lost is the second priority of every significant church. God burdened my heart for the lost in an unusual way and brought that burden to fruition by stretching my faith as never before.
Before returning to the Philippines to start our church, my wife and three children lived in Dallas, Texas where I worked in a Wall Street firm. I served on the volunteer staff of a church in Irving, Texas area and felt we were living what I can only call "the American dream." We had a large, custom home and nice cars in the garage. At one time I even had a speedboat. My wife had a nice job, we were investing on Wall Street for our future, and the kids were doing well in school. I couldn't imagine the Lord wanting us to do anything different with our lives. For some reason, over a period of several days, I found it difficult to get to sleep at night. One night around midnight while watching CNN on television, I sat with my eyes glued to a report about the "people's power revolution" in the Philippines. As I sat watching the camera pan across a sea of faces in the streets, the Lord spoke to my heart and said, "David, I want you to go back to your own country and people deliver to your people the message of hope." My response was, "Yes, Lord, if that is Your will, I will do it." Little did I know what that response would entail in the months ahead.
In the days following that event, my thoughts were to raise funds through a sponsoring organization--sort of a Western, organizational approach to solving the problem. But I soon realized that was not the method I was to use. To shorten a long story, I simply went to Manila on my own to preach the gospel. I preached in a number of different settings and events for six weeks, at the end of which I came to this conclusion: "Lord, I cannot return to the Philippines. This is not a place for my family. We are settled in the United States and I don't want to uproot what we have there--unless you are really telling me to do this." God's answer was, "Yes"--the same thing He had said originally. He directed me to go to what was then the largest shopping mall in Asia and rent a place for a Bible study and meetings. But I was told there was no space available. The officials at the mall suggested I try the Paramount Theatre which was across the street. As Providence would have it, the theatre owner was there and I heard myself telling him I wanted to rent his theatre for a church to meet in. Of course, he thought I was the pastor of a large church with thousands of members, but not only did I not have church members, I didn't even have a church. But he told me to bring him an offer in the form of a real estate rental contract, which I did. He told me to come back in seven days and he would give me an answer. After a week I returned to the theatre with this prayer: "Lord, if it is your will for our family to return to the Philippines let him agree to my offer." When I arrived, the owner of the theatre said, "The place is yours," and he handed me the signed contract. At that moment, I lacked two things that make the knees of any pastor tremble: I had no money, and I hadn't asked my wife!
Recently on Pastors / Leadership
Have something to say about this article? Leave your comment via Facebook below!
advertise with us
Example: "Gen 1:1" "John 3" "Moses" "trust"
Advanced Search
Listen to Your Favorite Pastors