Spiritual Priorities for a Significant Church
David Soberepena, Global Pastors Network
Monday, July 12, 2004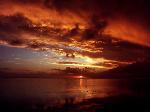 I believe what Jesus said represents a mandate for the church--to show compassion to the needy and destitute among us (not just the ones somewhere far away in a foreign country). General William Booth, the founder of the Salvation Army, said, "When you preach a sermon to a hungry man, make sure you wrap that sermon in a sandwich."
Just a few years ago the Lord drove this need deep into my heart--the need to minister to those who were desperate for help and who had no resources to turn to. Our church is in Quezon City, a suburb of Manila, and there are literally thousands of street children and beggars all around. So to reach out to them we formed a Compassion Ministry to feed the hungry on the streets of Manila, especially the children. Last Christmas, for two weeks every day we set out a long table in front of our church building on the main highway where I had seen the sea of faces on CNN years before. We strung up a banner that invited everyone to come for a good meal. This ministry generated so much attention that the President of the Philippines came to see me in my office to thank us for ministering to the street children. We also have a medical and dental ministry that treats not only the poor in our church but those in the city who are in need. The attorneys in our congregation provide free legal advice to those who cannot afford a lawyer. Recently one of the attorneys was able to have a 13 year-old boy, who had been framed for rape but was innocent, freed from jail where he had been for over a month. As a result, he, his parents, and brothers and sisters became Christians and now attend our church. Hallelujah!
We have seen amazing things happen since we began to "wrap the gospel in a sandwich." Our main goal is simply to help those in need, but when people discover the Jesus who asked us to help them, many of them embrace Him as their Savior. No pastor or church can feed all the hungry, treat all the sick, or visit all the prisoners in jail. But we can reach some, and we should. Ministry to the poor and destitute is a mark of a significant church.  We have recently built Hope General Hospital (6 stories with 120 beds), staffed with Christian doctors, nurses and medical personnel.
Build Relationships Through Cell Groups
The fourth priority for every significant church is the building of relationships--and we believe the best way to do that is through cell groups. It is through relationships formed in cell groups that people become empowered for ministry. In Hebrews 10:24-25 we are told to consider how to "spur one another on toward love and good deeds." We are admonished not to give up meeting together but to encourage one another--and I assume that means by meeting together often.
Church growth expert Carl George tells us that people come to church for many reasons but they stay for one reason: Relationships. Our desire, and our experience, is that our cell groups will function as a place for developing new leaders; a means for broadening our leadership base. To grow taller, we must grow broader and deeper at the base; we must train servant leaders who form the foundation for growth. Today we have 2,700 cell groups in the church. They meet in the market place, on university campuses, in high schools, in sky scrapers, in trial courts, the Supreme Court, in Congress, in the Senate, and on the grounds of the Malacanang palace--not to mention in multitudes of homes throughout our area. Think of the relationships that can be built in 2,700 small groups of people meeting together!
Recently on Pastors / Leadership
Have something to say about this article? Leave your comment via Facebook below!
advertise with us
Example: "Gen 1:1" "John 3" "Moses" "trust"
Advanced Search
Listen to Your Favorite Pastors