Spiritual Priorities for a Significant Church
David Soberepena, Global Pastors Network
Monday, July 12, 2004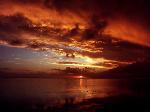 I remember once when I was preaching in one of our Sunday morning services when a woman began crying convulsively. The ushers came quickly to see how they could help her, even possibly to escort her out. But I asked the ushers to stop, and I brought the service to a close. The woman was obviously under tremendous conviction from God, so I stopped the sermon and gave an altar call and people flocked to the altar to be saved. This has happened more than once. I have had to learn that if something out of the ordinary happens, it may be God telling us there is some bigger none-ordinary thing He wants to do.
No one would argue that we need the supernatural presence of God in our church services. While there may be some discussion in different quarters about how His presence is manifested, all significant churches will allow God to take center stage more and more. Sunday morning is His show, not ours!
Boldness to Walk on Water
The final priority of significant churches is a boldness to step out of the boat and walk on water. The story in Matthew 14 is familiar to us all, where Peter said, "Lord, if it's you tell me to come to you on the water" (verse 28). All Peter needed to hear was Jesus' "Come"--and he was out of the boat and onto the water. That is faith in action. It's interesting that faith in the Old Testament was manifested by God removing the water so people could walk on dry ground--Moses at the Red Sea, Israel at the Jordan, later Elijah and Elisha. But in the New Testament we are called to walk on the water without it being removed. New Testament faith enables us to walk where there is no visible or solid means of support.
Two years after we started our church we came under tremendous pressure and persecution. The owner of the theatre where we were meeting told us we would have to vacate the property. We had no place to meet and no money to procure one--but there was a vacant property one block from the theatre. My deacons and I went inside the facility and prayed: "God, please give us this property." We had no idea how much it would cost, and when we found out we almost fainted: More than a million dollars for less than one acre in the middle of town, across from the huge shopping mall I mentioned earlier. When I approached the real estate company that owned the property I told them we would like to buy the property, but on terms. They agreed and asked for  $22,000 up front and 48 post-dated checks for $22,000 each to cover the balance. So we borrowed the money for the initial down-payment and wrote the post-dated check and began to pray.
As we began construction, the church's monthly income was a little over 200,000 pesos (around $9,000) per month—and we had written 48 post-dated checks for $22,000 per month. Well into the construction, we began to run out of money to cover the checks, and our contract stated that if we defaulted three months we would lose the land and whatever improvements we had made on the property. I appealed to the congregation to give the biggest offering they could, hopeful around 1.5 million pesos—and the offering produced 200,000 pesos. I was devastated. But I remembered that when Peter stepped out of the boat by faith, and began to sink, he cried out, "Lord, help!" So that is what I cried out, too. We cried to the Lord for a solution to our dilemma. And the Lord heard our cry and answered.
Recently on Pastors / Leadership
Have something to say about this article? Leave your comment via Facebook below!
advertise with us
Example: "Gen 1:1" "John 3" "Moses" "trust"
Advanced Search
Listen to Your Favorite Pastors