Ten Steps to Prevent Ministry Burnout
Ava Pennington, Crosswalk.com Contributor
Friday, September 27, 2013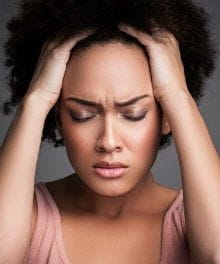 Lean in to remembering who you really serve.
Who's going to know? That's the whisper of my heart when I'm tempted to take a short cut in my ministry. People may not know or care, but ultimately, I'm not serving them. God knows…and He cares.
"Serve wholeheartedly, as if you were serving the Lord, not people" (Ephesians 6:7).
5. Step out of relying on past Bible study or studying only in preparation to lead.
Lean in to a daily time of refreshing as you meet God in His Word.
I have bookshelves bursting with reference volumes. My computer contains files filled with previous lessons. But if I don't continually spend time in God's Word for my own growth, the well will run dry and I will have nothing to offer those I teach.
"But his delight is in the law of the Lord, and on his law he meditates day and night" (Psalm 1:2).
6. Step out of criticism for those who lead you in ministry.
Lean in to praying daily for your leaders, for God to equip and direct them.
Criticism comes naturally, doesn't it? It's easy to point out another person's flaws, especially if they're in a position of leadership. That's not to say there isn't a place for honest, gracious feedback. But let's start with prayer and forgiveness before we "speak the truth in love."
"Bearing with one another and, if one has a complaint against another, forgiving each other; as the Lord has forgiven you, so you also must forgive" (Colossians 3:13).
7. Step out of thinking what you share applies only to other people.
Lean in to applying your teaching or other aspects of your ministry, to your own life.
How many times have we heard a message and thought, "I wish ______ heard this!" Fill in the blank: parent, spouse, sibling, child. We can fall into a similar trap when it comes to our own ministries. Truths and applications aren't just for those we serve. I've often found God uses the material I'm teaching to speak to my own heart before I present it to others.
"A disciple is not above his teacher, but everyone when he is fully trained will be like his teacher" (Luke 6:40).
8. Step out of allowing ministry to consume you.
Lean in to being a good steward of your health and your family.
But it's for the Lord! Aren't we supposed to put God ahead of our family and our health? Yes, God should be our first priority, but God and ministry are not the same. When we place Him first, He will show us how to balance our time and our attentions to ministry, health, and family in the best way to glorify Him.
"The angel of the Lord came back a second time and touched him and said, "Get up and eat, for the journey is too much for you." So he got up and ate and drank. Strengthened by that food, he traveled forty days and forty nights..." (I Kings 19:7-8).
9. Step out of drawing on your own reserves.
Lean in to depending on God to strengthen you for your task.
Recently on Pastors / Leadership
Have something to say about this article? Leave your comment via Facebook below!
advertise with us
Example: "Gen 1:1" "John 3" "Moses" "trust"
Advanced Search
Listen to Your Favorite Pastors