Together for the Gospel
Mark Dever
Thursday, January 28, 2010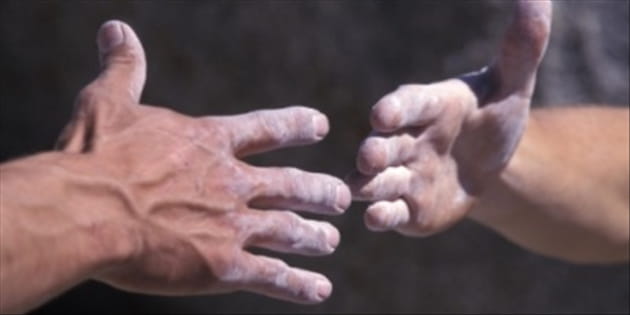 How do we be on our guard? We must admit that we all tend to be either too inclusive (thus slighting God's call to purity and undervaluing his truth) or too exclusive (thus slighting the width of God's love and the amazing examples of his work).
Do you see how this happens? By pitting God's Word against itself; by playing off one aspect of God's character against another—say, his holiness against his love—we actually confuse ourselves and harm others. What we should do, instead, is grow in our knowledge of God's Word and our own hearts. Then we will be more attuned to his truth as he has revealed it—both his call for holiness and for love.
Truth and humility shouldn't be enemies. The fact is, they're great friends, and truly growing in one should lead to growth in the other.
Too often, however, we find ourselves becoming a caricature of our tendencies. We either become a unity person or a purity person.
The Unity People
The unity people love Bible chapters like John 17. They perceive clearly that our unity with one another testifies to our unity with God in Christ, and that our love for one another shows God's love for us (as Jesus taught in John 13:34-35). They love the love passages in the Bible:
"Make my joy complete by being like-minded" (Phil. 2:2);
"agree with each other in the Lord" (Phil. 4:2);
"all of you agree with one another so that there may be no divisions among you and that you may be perfectly united in mind and thought" (1 Cor. 1:10);
"My purpose is that they may be encouraged in heart and united in love" (Col. 2:2).
There have been many unity movements among professing Christians in the last few decades. There is old-line liberal ecumenism—"let's bring all the denominations together." There are the parachurch ministries which rally people from different churches to share the gospel—from Billy Graham to Campus Crusade. There is the charismatic movement, which has helped to create fellowship across old church divides. More recently there has been what we could call Great Traditionalism, which relies on an "oldest-common-denominator." You see this in the current fad among some evangelicals to use methods and objects associated with Roman Catholicism and Eastern Orthodoxy as aids to piety.
The popular T-shirts among the unity crowd say things like "Doctrine divides" or "Love unites" or "Mission unites." It was from this camp that one bishop came who, not too long ago, said, "Heresy is better than schism." These doctrinal minimalists want "No creed but Christ; no law but love."
The Purity People
The opposite of the unity people are the purity people. They want purity of doctrine and purity of life. They want purity in our churches, in our Christian colleges, and in our seminaries.
These people take the Bible's command to separate seriously. They know 2 John well: "If anyone comes to you and does not bring this teaching, do not take him into your house [church] or welcome him. Anyone who welcomes him shares in his wicked work" (vv. 10-11).
Or John's warning from his first letter: "Dear friends, do not believe every spirit, but test the spirits to see whether they are from God, because many false prophets have gone out into the world" (4:1).
And then there is Paul's warnings: "keep away from every brother who is idle and does not live according to the teaching you received from us" (2 Thes. 3:6).
And "Do not be yoked together with unbelievers. For what do righteousness and wickedness have in common? Or what fellowship can light have with darkness? . . . 'Therefore come out from them and be separate, says the Lord'" (2 Cor. 6:14, 17).
Recently on Pastors / Leadership
Have something to say about this article? Leave your comment via Facebook below!
advertise with us
Example: "Gen 1:1" "John 3" "Moses" "trust"
Advanced Search
Listen to Your Favorite Pastors