Together for the Gospel
Mark Dever
Thursday, January 28, 2010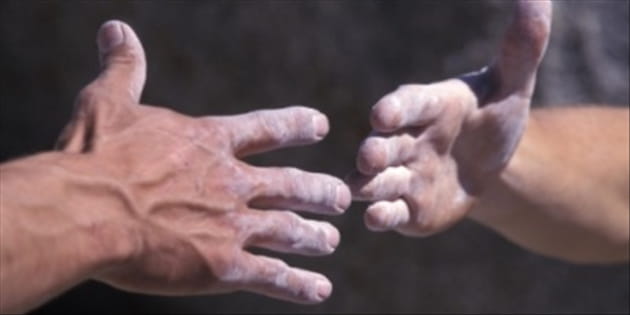 Add to these all the passages on church discipline (e.g. 1 Cor 5.) as well as Jude's command, "contend for the faith that was once for all entrusted to the saints" (Jude 3).
The folks contending for the faith are the Fundamentalists and conservative Mennonites among us. These brothers and sisters will contend more quickly than they cooperate.
If you're tempted to quote Jesus in Matthew 7:1 to such contenders—"Do not judge, or you too will be judged"—you should look a little further down the same page at verse 15 of the same chapter, where Jesus taught "Watch out for false prophets. They come to you in sheep's clothing, but inwardly they are ferocious wolves" (7:15). And, of course, it's Jesus in Matthew 18 who commands the church to eject unrepentant sinners from its fellowship!
The purity people seem to have a prophetic ministry of correction, just like the Puritans are stereotyped as having. Maybe their shoes were too tight. That made them grouchy. Their approach to everything can feel like, "Shoot first; ask questions later."
As we consider the unity people and the purity people together, the question we want to ask ourselves is, how do we take the best of both? The biblical desire for unity and cooperation as well as the biblical desire for truth and holiness?
2. WHAT ARE SOME COMMON FIGHTS CHRISTIANS HAVE?
For now, let's consider another question: what are some common fights among Christians?
There are just so many to chose from! Should we pray for the dead? Is the Protestant Reformation over? Should we support city-wide evangelistic meetings that send the reported converts to the nearest church? Does the Fourth Commandment concerning the the Sabbath still apply today? Should we use hymns or choruses? Organs or guitars? Does God elect those that he foresees will believe, or does he simply elect? Are the supernatural gifts still active today? Is prophecy still happening today? Should churches accept repenting Christians who denied Christ in times of persecution back into their fellowship? Should churches be led by elders, a single pastor, a city-wide bishop? What does baptism do? Who should be baptized? Who should baptize? How should they baptize? Must baptism precede church membership? Is the Bible the church's sole authority? Is it sufficient? Is it inerrant? Are there gender roles in the Bible that we are supposed to follow today? Are women supposed to be elders in a church? What's an appropriate salary for a Christian minister? Should Christians tithe to their local churches? Should children be present throughout the whole morning service? Should Christians send their children to Christian schools or public schools; or should they homeschool them? Should ministers wear clothes that distinguish him from church members? Should church gatherings include performed music? Should churches hire non-Christian musicians to play for our public services? Should we believe before we belong, or belong before we believe? Is helping the poor a necessary part of evangelism?
Suppose you're in the midst of such a disagreement with other leaders or members in your church. What should you do? I would move on to the next question, question number 3.
3. WHAT'S THE SPECIFIC PURPOSE FOR COOPERATING?
Purpose Matters
What's the specific purpose for which you are considering cooperating with other Christians? The kind of cooperation we are aiming at determines how much agreement is necessary. I can be friends with someone whom I wouldn't marry. I can buy something from an individual I wouldn't hire. I can pray with someone whose church I wouldn't join. I can read a book by someone with whom I disagree. I can believe that someone would do a good job at some things, but not at others.
When it comes to religious questions, we must consider what the purpose is of a proposed agreement. For the purpose of salvation? For the purpose of belonging to the same church? For the purpose of attending the same conference or working together on the same project? What is the circumstance, the need, the purpose of cooperation?
Recently on Pastors / Leadership
Have something to say about this article? Leave your comment via Facebook below!
advertise with us
Example: "Gen 1:1" "John 3" "Moses" "trust"
Advanced Search
Listen to Your Favorite Pastors