Together for the Gospel
Mark Dever
Thursday, January 28, 2010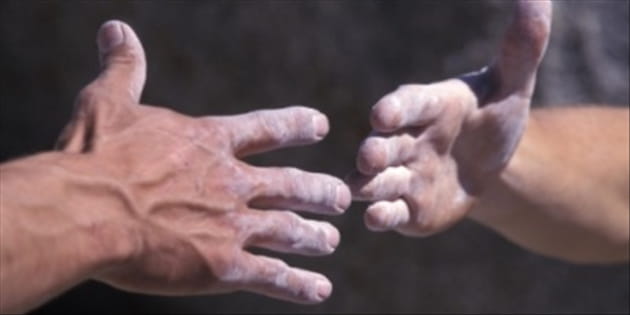 Right News, Right Views
One of the best words for Christian is "evangelical." An "evangelical" is one who is defined by certain specific news. "Good news" is what evangel means. Jesus says in the Gospel of John that the correct belief or views about his identity is necessary for someone to have eternal life; otherwise they will die in their sins (John 8:24).
Likewise, Paul tells us exactly what Christians should stand for—what is of first importance:
Now, brothers, I want to remind you of the gospel I preached to you, which you received and on which you have taken your stand. By this gospel you are saved, if you hold firmly to the word I preached to you. Otherwise, you have believed in vain. For what I received I passed on to you as of first importance; that Christ died for our sins according to the Scriptures, that he was buried, that he was raised on the third day according to the Scriptures, and that he appeared to Peter, and then to the Twelve (1 Cor. 15:1-4).
Do you feel uncomfortable prioritizing some truths over others? Apparently, Paul wasn't.
Are you clear in your understanding that you must believe certain things in order to be a Christian? Paul was clear: "if you confess with your mouth, 'Jesus is Lord,' and believe in your heart that God raised him from the dead, you will be saved" (Rom. 10:9).
Paul specifically urged the Romans to keep to the teaching they had already received (see Rom. 16:17). The Galatians, to "even if we or an angel from heaven should preach a gospel other than the one we preached to you, let him be eternally condemned!" (Gal. 1:8; cf. Eph. 4:14).
He referred to "the truths of the faith" (1 Tim. 4:6) and encouraged Timothy to "devote himself to teaching" (1 Tim 4:13).
Paul warns that "if anyone teaches false doctrines and does not agree to the sound instruction of our Lord Jesus Christ and to godly teaching, he is conceited and understands nothing" (1 Tim. 6:3-4). This is why heresies can be so destructive, because knowing and believing the truth is necessary to our salvation (see 2 Peter 2:1).
In fact, the apostle John taught that "We are from God, and whoever knows God listens to us; but whoever is not from God does not listen to us. This is how we recognize the Spirit of truth and the spirit of falsehood" (1 John 4:6). John also says,
Many deceivers, who do not acknowledge Jesus Christ, as coming in the flesh, have gone out into the world. Any such person is the deceiver and the antichrist. Watch out that you do not lose what you have worked for, but that you may be rewarded fully. Anyone who runs ahead and does not continue in the teaching of Christ does not have God; whoever continues in the teaching has both the Father and the Son. If anyone comes to you and does not bring this teaching, do not take him into your house [meaning, I think, the local church] or welcome him. Anyone who welcomes him shares in his wicked work (2 John 7-11).
Jude refers to godless men "who change the grace of our God into a license for immorality and deny Jesus Christ our own Sovereign and Lord" (Jude 4).
In the letter of Jesus to the church at Pergamum, Jesus called those who held to a particular teaching—the teaching of the Nicolaitans—to repent (Rev. 2:15).
Do you see how often godlessness and falsehood go together? We Christians are those whose understandings and whose lives are shaped by the Good News of Jesus Christ! That's why Paul writes to the Corinthian church: "you must not associate with anyone who calls himself a brother but is sexually immoral or greedy, an idolater or a slanderer, a drunkard or a swindler. With such a man do not even eat" (1 Cor. 5:11).
Peter quotes Leviticus to remind Christians that "just as he who called you is holy, so be holy in all you do; for it is written: 'Be holy, because I am holy'" (1 Peter 1:15-16).
Recently on Pastors / Leadership
Have something to say about this article? Leave your comment via Facebook below!
advertise with us
Example: "Gen 1:1" "John 3" "Moses" "trust"
Advanced Search
Listen to Your Favorite Pastors