Together for the Gospel
Mark Dever
Thursday, January 28, 2010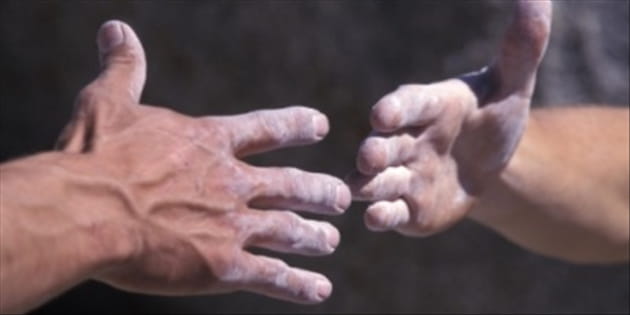 Throughout the Bible God declares that his people must not worship false gods or live lives devoted to them. John concludes his first epistle by writing, "Dear children, keep yourselves from idols" (1 John 5:21). The idols he is talking about, I think, are the false gods of a christ who is not God incarnate, or a christ who tolerates immorality or a lack of love.
We are justified by faith alone, but a justifying faith produces Christians who look more and more like the God they worship.
Believe that God Is One
So what must Christians agree upon? I would say that Christians must agree upon God, the Bible, and the Gospel.
First, we must believe that God is one. He is triune—Father, Son, and Holy Spirit. He is uncreated, self-existing. He is morally perfect. He is characterized by holy love. He is our sovereign Creator and Judge. He is the one we are called to believe in (Num. 14:11). As the LORD says to his people in Isaiah,
"You are my witnesses," declares the LORD, "and my servant whom I have chosen, so that you may know and believe me and understand that I am he. Before me no god was formed, nor will there be one after me. I, even I, am the LORD, and apart from me there is no savior" (Isa. 43:10-11).
We also read in Acts 16 that the Philippian jailer's family rejoiced "because they had come to believe in God" (Acts 16:34).
And we read in Hebrews 11:6 that "without faith it is impossible to please God, because anyone who comes to him must believe that he exists…"
This essential belief in God is the sincere acknowledgement of a fact. But it's also more than that. James tells us, "You believe that there is one God. Good! Even the demons believe that—and shudder" (James 2:19). A saving belief in God transforms us increasingly into a reflection of his character. So John writes, "love comes from God. Everyone who loves has been born of God and knows God. Whoever does not love does not know God, because God is love" (1 John 4:7-8).
Believe that the Bible Is God's Truth
Second, we must believe that the Bible is how we know the truth about God. The Scriptures are God's revelation of himself and, therefore, have authority in our lives and teaching. The verse right before the one just quoted says this: "We are from God, and whoever knows God listens to us; but whoever is not from God does not listen to us. This is how we recognize the Spirit of truth and the spirit of falsehood" (1 John 4:6).
John's words seem to match what Jesus taught in John 10:4—that the sheep know the voice of the Good Shepherd. They recognize his voice and follow it.
Likewise, Paul commanded the Thessalonian Christians to follow his instructions and to ostracize those who did not (2 Thess. 3:6, cf. 14-15).
Believe in the Gospel
Third, we must believe the gospel. The Good News is that Jesus Christ is the eternal Son of God incarnate (see 1 John). Without understanding this, we could not uphold the truth of God's triune nature. The Trinity and the incarnation support each other. One cannot be attacked without attacking the other. As Paul said, "in Christ all the fullness of the Deity lives in bodily form" (Col. 2:9).
But the gospel includes not only Christ's incarnation, it also includes his substitutionary death on the cross, his bodily resurrection, and his return in power and great glory.
Again, remember Paul's summary of what Christianity is in 1 Corinthians. The Corinthians had been dividing over all kinds of wrong things, which Paul spent fourteen chapters addressing. But now he turns finally to what they should contend for!
Recently on Pastors / Leadership
Have something to say about this article? Leave your comment via Facebook below!
advertise with us
Example: "Gen 1:1" "John 3" "Moses" "trust"
Advanced Search
Listen to Your Favorite Pastors