Together for the Gospel
Mark Dever
Thursday, January 28, 2010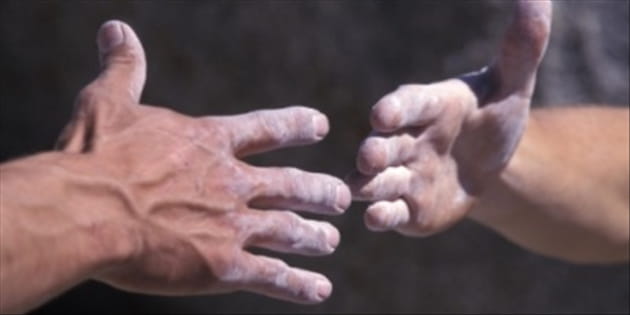 Now, brothers, I want to remind you of the gospel I preached to you, which you received and on which you have taken your stand. By this gospel you are saved, if you hold firmly to the word I preached to you. Otherwise, you have believed in vain. For what I received I passed on to you as of first importance; that Christ died for our sins according to the Scriptures, that he was buried, that he was raised on the third day according to the Scriptures, and that he appeared to Peter, and then to the Twelve (1 Cor. 15:1-4).
Do you see the facts here associated with the gospel? Christ has died for our sins. Christ was buried. Christ was raised. There it is! And make no mistake: clarity on the centrality of the cross will promote fellowship theologically (as the relative importance of doctrines is clarified) and experientially (as humility is encouraged in our character).
As we lift up the cross, the gospel appears. It contains the News of a Holy God. It contains the News of man made in God's own image, yet tragically fallen into terrible rebellion against God and under God's judgment (cf. Gen. 3; Rom. 3:23; 1 John 1:8-10; 5:12). It contains the News of Christ, the Son of God, who suffered for us and in whom we are to believe for eternal life (John 3:16, 18; 12:44; 17:20; 20:31; Acts 15:11; 16:31; Rom . 3:22; 10:9; Gal. 3:22; Phil. 1:29; Col. 2:9; 1 Thes. 4:14; 1 John 2:22-23; 3:23; 4:2-3, 15; 5:1, 5, 10). And it contains the News that we can be forgiven by God and reconciled to him through the gift of repenting and believing. Our repentance, moreover, will show itself in loving commitment to each other in the fellowship of the local church (Matt. 16; 18; Mark 1:15; Rom. 16:26; Heb. 10:25, 1 John 3:23; 4:19-21; 5:3, 13).
And the faith which alone justifies is faith in this God (Num. 14:11). It is trusting in his deliverance (Ps. 78:22). He has acted so that we may believe in him (Isa. 43:10). So Jesus' first words in Mark's gospel conclude with this call: "Repent and believe the good news!" (Mark 1:15).
John also wrote, "God so loved the world that he gave his one and only Son, that whoever believes in him shall not perish but have eternal life" (John 3:16; cf. 3:18; 11:26; 19:35; 20:31; Acts 16:31, 34; Rom. 3:22; 4:24; 10:9-10, 14; 16:26; 1 Cor. 1:21; Gal. 3:7, 22; Phil. 1:29; 1 Tim, 1:16; Heb. 10:39; 11:6; 1 Peter 1:21; 1 John 2:24).
We are justified only by trusting in this Jesus. Someone who doesn't believe this gospel isn't a Christian. Even people who call themselves "Christians," "church members," or "evangelicals" are not truly Christians if they don't believe this gospel! Calling yourself something doesn't make you one.
God, the Bible, the Gospel. You cannot have true Christian fellowship with someone who disagrees with you on these matters.
5. WHAT MAY CHRISTIANS DISAGREE ABOUT?
What then may Christians disagree about?
Again, I want to be very careful about this. I'm not giving you permission to not care about things that God has revealed in His Word. Nor am I trying to teach you how little you must believe and how much you can cooperate.
The answer to the question of what Christians may disagree about is best determined by the Bible and with the agreement of a Bible-preaching church.
Practical Matters
Christians can certainly have disagreements about practical matters. And some of these disagreements will, of practical necessity, cause local divisions. You cannot do something in two different ways. If this group of people are convinced that something should be done this way, and that group of people is convinced it should be done in another way, and it can't be done both ways, then the simple answer may be to work separately, but with love and cooperation.
Recently on Pastors / Leadership
Have something to say about this article? Leave your comment via Facebook below!
advertise with us
Example: "Gen 1:1" "John 3" "Moses" "trust"
Advanced Search
Listen to Your Favorite Pastors