Why Doesn't My Church Have a Singles Ministry?
Kris Swiatocho, The Singles Network Ministries
Thursday, May 01, 2014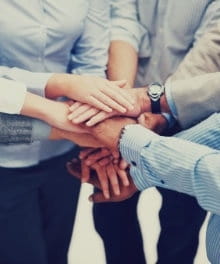 I have been single my entire adult life. Because I am single, I have had a front row experience in observing how churches are reaching and growing adult singles. I have found that most churches simply do not know much about us or how to reach us. After several years of serving on various singles ministry leadership teams, and starting my own, God called me to help others do the same: specifically, to help reach the church, pastors, and staff and to educate and provide resources so that all churches will know how to reach singles.
While there are some large churches which have a singles pastor or director and are doing a great job in reaching and growing single adults, most churches do not. Some common excuses are:
"We don't have any single adults."
Well, this is either because you are not defining singles correctly, or you simply have not looked at your membership demographics (or the demographics of your area). In most large cities in the US, single adults are outnumbering those who are married. I know this might be a shock to you considering the churches' numbers do not reflect this. This is because we are not doing what is needed to reach singles.
Single adults range from the 18 year-old who still lives at home, to the 29 year-old single parent who has never been married, to the divorced dad with grown kids to the 58 year-old who never married and is now taking care of a parent, to the 68 year-old widower who lives alone. It's not that you don't have single adults in your church or community. You just don't know how to reach them!
"If we start a singles group, I hear it will end up being a meat market."
I love to always answer this question and say, "Yes, it sure will; they can meet Jesus."
Churches have a huge fear that their singles ministry will end up being focused only on finding a mate. My first thought is, "And where would you like us to find a mate…in a bar?" My second thought is, "Who is leading your singles ministry?" Church as a whole can easily be a place to only be fed and healed from a physical standpoint. But didn't Jesus feed and heal so he could then get to the person's heart? He would minister to the body so that he could later feed and heal the soul! So if your singles ministry is thriving and growing and people come to meet the opposite sex, then who cares? It's up to you as a church, as a pastor, to get them connected to the whole body of Christ. It's up to you to get to know and build a relationship with them. And if they do find their spouse at your church, why would that be so horrible?
"We don't have the resources."
I realize hiring a pastor or director does cost money. However, training a lay leader to work under an existing pastor does not. Most single adults have a way to pay for the things they might need. I always say this about ministry: "Just do less and allow the singles to do more." If your church isn't able to underwrite a huge conference or retreat, so what? Put on a one-day conference at another church. You aren't able to order those Bible studies you wanted for all the singles? Since when do we need the church to buy our Bible studies? Don't ever let resources keep you from doing what God has called you to do. God will provide.
"We have here only five loaves of bread and two fish," they answered. "Bring them here to me," he said.And he directed the people to sit down on the grass. Taking the five loaves and the two fish and looking up to heaven, he gave thanks and broke the loaves. Then he gave them to the disciples, and the disciples gave them to the people. They all ate and were satisfied, and the disciples picked up twelve basketfuls of broken pieces that were left over (Matthew 14:17-20).
Recently on Pastors / Leadership
Have something to say about this article? Leave your comment via Facebook below!
advertise with us
Example: "Gen 1:1" "John 3" "Moses" "trust"
Advanced Search
Listen to Your Favorite Pastors