Why Integrity Matters
J. Drew Conley, Ph.D., Today's Christian Preacher Magazine
Thursday, October 06, 2005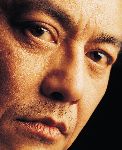 In the heart
First, we must forge integrity in the heart. Doing so is impossible apart from God's redeeming grace and regenerating Spirit. A minister of the Word lives under the constant danger of becoming a professional Christian leader rather than an authentic man of God. In Matthew 15:8 Jesus quoted Isaiah 29:13: "This people draw near me with their mouth, and with their lips do honor me, but have removed their heart far from me, and their fear toward me is taught by precept of men." Greatly used servants of the Lord often stress this theme. In a letter to a gifted young man about to enter the ministry, John Newton wrote, "Beware, my friend, of mistaking the ready exercise of gifts for the exercise of grace.
The minister may be assisted in public for the sake of his hearers; and there is something in the nature of our public work, when surrounded by a concourse of people, that is suited to draw forth the exertion of our abilities, and to engage our attention in the outward services, when the frame of the heart may be far from being right in the sight of the Lord" ("On the Snares and Difficulties Attending the Ministry," from The Works of John Newton, Volume 1, rpt. Edinburgh: Banner of Truth, 1988, p.164).
Charles Haddon Spurgeon warns his students in "The Minister's Self-Watch" (Chapter One of Lectures to My Students, p. 2): "It will be in vain for me to stock my library, or organize societies, or project schemes, if I neglect the culture of myself; for books, and agencies, and systems, are only remotely the instruments of my holy calling; my own spirit, soul, and body, are my nearest machinery for sacred service; my spiritual faculties, and my inner life, are my battle axe and weapons of war." He reminds his students in the words of Robert Murray McCheyne that "it is not great talents God blesses so much as likeness to Jesus. A holy minister is an awful weapon in the hand of God."
McCheyne admonishes, "Take heed to thyself. Your own soul is your first and greatest care. . . . Keep a clear conscience through the blood of the Lamb. Keep up close communion with God. Study likeness to Him in all things. Read the Bible for your own growth first, then for your people" (quoted by Horatius Bonar, Words to Winners of Souls, Phillipsburg: Presbyterian and Reformed, 1995, p. 10). When a man cultivates integrity at the level of the soul, he is ready to take on the challenges of the rest of his life. His integrity holds him to a certain code of conduct, and it shines through even when he is not consciously trying to maintain it.
In the home


The New Testament qualifications for pastors and deacons affirm that what we are and how we behave in our homes tell others whether we are fit for ministry. It is a good thing for a pastor to see his own family among the congregation of God's people.
Recently on Pastors / Leadership
Have something to say about this article? Leave your comment via Facebook below!
advertise with us
Example: "Gen 1:1" "John 3" "Moses" "trust"
Advanced Search
Listen to Your Favorite Pastors