Why Integrity Matters
J. Drew Conley, Ph.D., Today's Christian Preacher Magazine
Thursday, October 06, 2005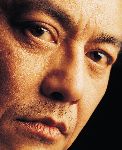 They observe whether he really believes what he preaches by the way he lives in his unguarded moments at home. Those who know us best recognize whether we have integrity or not.
In the marketplace
According to I Timothy 3 and Titus 1, no man who does not behave himself blamelessly among the general community is qualified to shepherd other believers. If I'm rude to the clerk at the checkout, I can hardly be credible when I preach about loving one's neighbor.
If I do not pay my bills, I'm in no position at offering time to ask God's people to show faithfulness in their stewardship. If I'm self-absorbed in my marketplace activity, I can hardly make a case from the sanctuary pulpit for compassionate evangelism.
In the pulpit
The preaching ministry itself tests our integrity. Religious hucksters abounded in the apostles' day, just as they do in ours. Many popular models of ministry today, however sincerely motivated, lack the integrity Paul discusses in I Thessalonians 2:3-6:
For our exhortation was not of deceit, nor of uncleanness, nor in guile: but as we were allowed of God to be put in trust with the gospel, even so we speak; not as pleasing men, but God, which trieth our hearts. For neither at any time used we flattering words, as ye know, nor a cloke of covetousness; God is witness: nor of men sought we glory, neither of you, nor yet of others, when we might have been burdensome, as the apostles of Christ.
When a man of integrity stands to teach and preach, he is keenly aware that what he says is to be "as the oracles of God" (I Peter 4:11). Neglect of diligent and prayerful study; capitulation to the popular notion that relevance demands stories and jokes, not Scripture; the pressure to emphasize the pet doctrines of one's group rather than to preach the whole counsel of God-these and other threats to integrity in the pulpit drive him to his study and prayer closet.
The awesome prospect of answering to God for how I represent His Word and ways staggers me. It makes the pulpit not a throne, but an altar. There, self is sacrificed that God may be glorified. Let the fire fall. Integrity survives only where He reigns.

Today's Christian Preacher is the magazine for those involved in ministry and those training for ministry service who live in the United States. TCP won't help you preach a better sermon or build a larger ministry. It will help you in your personal life. For more information, call 1-800-588-7744.

© Right Ideas, Inc., 2005,  www.rightideas.us
Recently on Pastors / Leadership
Have something to say about this article? Leave your comment via Facebook below!
advertise with us
Example: "Gen 1:1" "John 3" "Moses" "trust"
Advanced Search
Listen to Your Favorite Pastors