Work and God: The Importance of Knowing Which is Which
T.M. Moore, BreakPoint
Thursday, September 04, 2008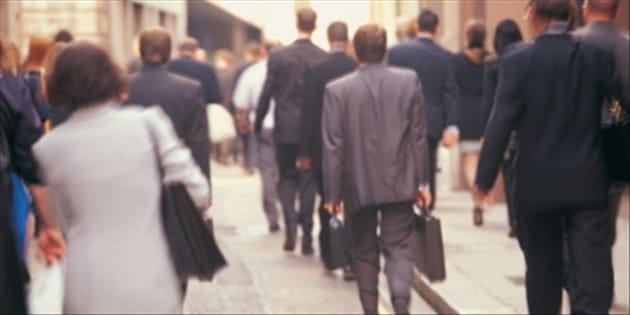 We should also learn to accept the good and bad that comes with our work as part of God's plan, and cultivate contentment along with joy in all our endeavors (Ecclesiastes 5:12, 7:14). If we can receive our work as a gift from God, with thanksgiving and joy and contentment, then it will not be so hard to sustain an attitude of diligence and productivity in our work: "Whatever your hand finds to do, do it with your might" (Ecclesiastes 9:10). The rather fatalistic and grim context in which this last bit of counsel occurs should not obscure the truth it contains for those who pursue their work, not "under the sun" but "under the heavens", that is, with reference to God and His eternal plan and good and perfect will.
Finally, we need to seek the wisdom of God concerning our work. Here Solomon intends both such everyday, practical advice as being diligent in all our labor (Ecclesiastes 4:5), diversifying labor and investments (Ecclesiastes 11:1,2), wise planning (Ecclesiastes 11:3,4), and taking sound advice wherever it may be found (Ecclesiastes 9:13-16), as well as such long-term perspectives as never losing sight of God and His purposes for our work (Ecclesiastes 12:1), making friends with colleagues and co-laborers (Ecclesiastes 4:7-12), and striving to finish well in all our endeavors (Ecclesiastes 7:8). Such wisdom comes from God's revelation of Himself in the creation and His Word, but especially in His Son, our Lord Jesus Christ.
What a wonder is the work God has given us to do! It can be a source of great enjoyment and satisfaction, a way to lasting friendships, a means to creating a legacy to benefit others, and, above all, an everyday way of advancing God's holy, righteous, good, peaceable, and true agenda on earth as it is in heaven. When we approach our work not as God, but as a gift of God for furthering His purposes, our work can be a glorious adventure of daily laboring in His presence for His glory and unto His saving and sanctifying purposes. "Under the heavens," all our work can be a source of joy and satisfaction, as well as a means to honoring God and benefiting others.
For Reflection
Do you feel as if your approach to work is more "under the sun" or "under the heavens"? Why?
T. M. Moore is dean of the Centurions Program of the Wilberforce Forum and principal of The Fellowship of Ailbe, a spiritual fellowship in the Celtic Christian tradition. He is the author or editor of 20 books, and has contributed chapters to four others. His essays, reviews, articles, papers, and poetry have appeared in dozens of national and international journals, and on a wide range of websites. His most recent books are Culture Matters (Brazos) and The Hidden Life, a handbook of poems, songs, and spiritual exercises (Waxed Tablet). Sign up at his website to receive his daily email devotional Crosfigell, reflections on Scripture and the Celtic Christian tradition. T. M. and his wife and editor, Susie, make their home in Hamilton, Va.
This article originally appeared on BreakPoint. Used with permission.
Recently on Pastors / Leadership
Have something to say about this article? Leave your comment via Facebook below!
advertise with us
Example: "Gen 1:1" "John 3" "Moses" "trust"
Advanced Search
Listen to Your Favorite Pastors