Youth Pastor: Who's Guiding You?
Steve Blackshear, Youthworker Journal
Monday, December 26, 2005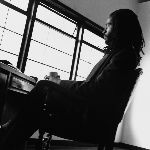 My Senior Pastor
During this time I was serving with a man who also struggled with finding support when he encountered life's difficult circumstances. When I approached him, opened up, and asked for his guidance, he gave me support-and it changed our working relationship.
My greatest fear was that he'd use my crisis as a reason to fire me. (I've never been fired from anything!) But one day I found the courage to tell him of my depression, and I was happy to learn that he wanted me to get better-to succeed. I was expecting to hear "I told you so..." But I heard these words: "How can I help you get through this crisis?" Over the next few weeks, I prayed and talked to him, and he encouraged me-even when my progress was slight or nil. His support during that year helped me get better.
And later that year, he was going through a health crisis of his own and included me in his plans for the future. He returned me the favor, allowing me to help him, and our working relationship deepened. As I shared my pain, he shared his-and together we experienced comfort in knowing that we were supporting each other.
Paul speaks of "the God of all comfort" in his second book to the Corinthians. Here we learn that we can comfort those who're in pain with the comfort we've already received from God. And for me, experiencing emotional pain enabled me to comfort my senior pastor-and others-much more effectively, as I'd already been going through the wringer.
My Friend
I'd formed a friendship with one of the volunteers on my teaching team. It's one thing to ask a volunteer to chaperone a lock-in-yes, that requires a bit of commitment-but to ask a volunteer for listening ears so you can tell them of your emotional struggles requires a whole different level of commitment.

But I found that confiding elevated this person to a different level of ministry effectiveness because it communicated this person's value as a trusted member of the ministry.
This volunteer was a youth worker's dream-humble, gifted, mature, a good listener. This person gave me a great gift-supporting me while others were questioning my emotional state. Fortunately there are people who see us realistically-as normal people who make normal mistakes, recover, heal, and then move on. My greatest fear was that this volunteer would second guess my future decisions or criticize me, but the opposite happened!
When Christian leaders have problems coping with life's demands, the historic response has been to run-and sometimes that would result in getting run out of town! But issues can be solved by staying put and working them out. Emotionally struggling youth workers can be renewed if they're willing to pay the price of self-disclosure and toss out the caricature of their reputations.
Recently on Pastors / Leadership
Have something to say about this article? Leave your comment via Facebook below!
advertise with us
Example: "Gen 1:1" "John 3" "Moses" "trust"
Advanced Search
Listen to Your Favorite Pastors