A New Vision in Praise
J. Gary Walker, Contributing Writer
Monday, September 30, 2002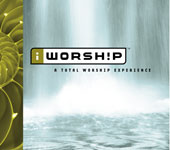 "Preach the gospel at all times. If necessary, use words."
This adage, often attributed to St. Francis of Assisi, is, in many ways, more relevant today than ever before. What St. Francis was getting at was the fact that our actions speak more eloquently and persuasively than our words ever could, but this is also true of the way that we experience God. Subsequently, it also affects the way we communicate with Him and with others. While God's truth always remains the same, the way we communicate it can, and should change to meet the needs of those around us.
We are becoming a society accustomed to experiencing things. Instant access to information from around the world— images of war, disaster, triumph— are now part of the way we communicate with each other. The days when students trekked to the library for term paper information are over. If we want to know more about a subject, we only have to click a few times and it's right in front of us. We are able to see it almost immediately, but more importantly, we are able to experience it, and thus become part of it. Since images are becoming the language of our 21st century, techno-savvy culture, we as Christians need to be adept at speaking in those terms—especially when witnessing to post-modern seekers through our worship. We need to learn to use visual communication to minister to one another, and to be fully able to minister to those around us.
Recognizing the need to integrate other forms of media into our worship, Integrity Music has joined with Maranatha!, INO, M2.0, Vertical Music and Hosanna! Music to develop iWorship, a new line of praise and worship resources that includes a CDs, songbooks, tracks and, for the first time ever, DVDs. Until now, worship music has only incorporated the sense of sound for most of us. But, the new iWorship brand goes beyond the song set, taking the worship experience to a new level by weaving sound and sight. Each of the new iWorship CDs contain two discs that are packed with 33-songs that flow seamlessly for a non-stop worship experience. But, it's the companion 7-song DVDs that add a revolutionary new interactive dimension to worship, bringing the power of the songs, combined with stunning video, to the big screen—either at home or in the church.
For the first time on any collection, iWorship features Mercy Me's "I Can Only Imagine," winner of the 2002 Dove Award Song of the Year. Also featured are songs like "Come, Now Is The Time To Worship," "Breathe" and "Shout to the Lord." New and major hits like "Above All," and classics like "I Will Sing" and "You're Worthy Of My Praise" are also included.
So what prompted this new integration of sound and sight? Think about the dominant forms of communication in our world today. Television, movies, the Internet, and music—they all play huge roles in our society. In fact, these methods of story-telling have influenced people's lives more effectively than any other means of communication ever known to man. From the evening news to ads for blue jeans and luxury cars, the combination of emotion-evoking images and music stirs us. Turn on the television or open a newspaper or magazine and you'll see that the way companies present their products has changed dramatically over the past few years. Whereas commercials used to be primarily concerned with giving us every bit of verbal information that could be squeezed into a half-page ad or 60, 30 or even 15-second spots, now they are often more concerned with images. In fact, television commercials sometimes consist solely of visuals and music. And you can rest assured that companies won't pay for commercials that don't work; so, they must be experiencing dramatic results from this type of presentation.
There's no doubt that our culture is becoming more and more visually oriented, but what does this mean to the average Christian? Most of us would agree that it only takes a glimpse at the majesty of God's creations to feel the reality of His presence, and this is part of the concept behind iWorship. The series facilitates worship through evocative sensory DVD visuals married to artistically displayed lyrics for every worship scenario—from small home groups to mega-church environments. But this is much more than a "music video" featuring people performing a song. iWorship only draws the worshipper's attention to where it belongs—on God. The DVDs are also ideal for personal times of worship, allowing the user to disengage the "lyrics option" from the visuals when desired.
Have something to say about this article? Leave your comment via Facebook below!
advertise with us
Example: "Gen 1:1" "John 3" "Moses" "trust"
Advanced Search
Listen to Your Favorite Pastors