Ministry Matters: Great Worship Leaders
Dan Wilt, Contributing Writer, Songs4Worship.com
Friday, May 12, 2006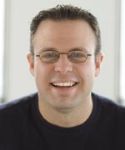 As a trainer of new worship leaders, I make it my goal to reinforce the key skill-set and essential soul-set necessary for a worship leader—in any type of church environment—to be a prime candidate pursued in one of these phone calls. Whether a postmodern church experiment or an established congregation is on the line, there are certain qualities that run like a thread through the lives of consistently effective and authoritative worship leaders.
Here are just a few:
Great Worship Leaders ... are consistent.
Anyone can lead a great worship moment every once in awhile. The strongest worship leaders have a knack for consistently leading worship, in small groups, large groups, conferences, etc., in an effective and meaningful way.
Great worship leaders have learned how to build a worship set in a consistent and systematic way, without feeling like they're quenching the Spirit of God if they prepare well.
Great worship leaders know how to make the lion's share of a set out of songs that are fresh yet familiar, God- centered and easily engaged by all age groups.
Great worship leaders know how to let the songs lead worship and give the worshiper language for worship. They feel no pressure to say a lot or pray a lot to keep energy flowing.
Great Worship Leaders ... are equippers.

The most appreciated worship leaders have a streak of a trainer and mentor running through them. They are not content to have the platform all to themselves over a few years. They are always looking for those they can train, mentor and release, either inside or outside of that local congregation. They are secure in the gift they offer, and in the face of the gifts that others offer.
Great worship leaders know how to enjoy the process of building lifelong friendships with developing worship leaders—particularly those who value their input and share like-mindedness on key levels.
Great worship leaders know how to mentor over time, without feeling any pressure to release people to lead worship before they are developed musically, emotionally or skillfully.
Great worship leaders know how to become older brothers and sisters in worship leading, and not to simply protect themselves in the "always leading" worship leadership role.
Great Worship Leaders ... are pastoral.

These worship leaders have a wider skill set than just playing an instrument, leading worship and leading a band. Most churches cannot afford such a limited capability in a new staff member. Most pastors and leaders I know are looking for worship leaders stirred by Kingdom passion, and motivated by pastoral love for the church.
Another call has come in. "We're looking for a worship leader; can you help us?" Often, the pastor calling is looking for someone with a defined skill set, a refined character and an inclined heart toward transplanting to their church location. Most times, the request is coupled with a caveat that the pay is minimal or non-existent, the worship leader must be willing to move to their area, find a job, and voluntarily lead worship. However, at other times, the church is prepared to pay someone, either part-time or full-time, to be their worship pastor. In these cases, my list becomes shorter, and I look for the qualities and experience that mark those I consider to be "Great Worship Leaders."
Great worship leaders actually care for, and shepherd, their worship teams. Great worship leaders "pastor" the congregation as they lead worship. It is clear to the church that the worship leader is not primarily in front to express his or her musical preferences in worship.
Great worship leaders know when to ask someone to join a team, because their hearts are right, and how to ask someone to take a break because their hearts are askew from the central mandate of the team—to serve.
Have something to say about this article? Leave your comment via Facebook below!
advertise with us
Example: "Gen 1:1" "John 3" "Moses" "trust"
Advanced Search
Listen to Your Favorite Pastors