Ministry Matters: Live Out Loud
Paul Guffey, Contributing Writer
Monday, March 22, 2004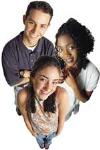 Nothing bugs me more than someone who says they are a "passionate worshiper" out of one side of their mouth and then from the other side, speak all manner of evil against another person. Does this sound familiar? Do you know someone like this? Students and adults who consider themselves "deep worshipers" must also grasp the truth that "deep worship" should produce godliness in their speech and actions. Have you ever wondered why this is and why they haven't made the connection between "worship" on Sunday mornings and "living it out" every other day of the week?
For a great modern worship collection, check out More Than Life by United Live, Australia's No. 1 worship band.
This lifestyle worship is what our Lord is looking for. Not just a musical moment designed to impress someone, or a tender moment when the heart flutters and tears run, but rather a consistent life of worship, rooted in deep convictions of righteousness and holiness that affect every area of our lives.
Making The Connection
Unfortunately, as adults we have to shoulder much of the blame for modeling an unbiblical view of worship for the younger generation. Many of us have been guided into believing that the emphasis of worship is on the quality of the "performance" rather than the lifestyle it produces. Don't get me wrong here: I am the first to enjoy music and the response that it brings. When I was growing up, music meant everything to me. My world revolved around it to a certain degree. In many ways, students today are the same. Their world is built around a mixture of musical emotions and visual stimulation that keep them captivated.
Our job as leaders is to help students apply and integrate the truth of God's Word, ultimately developing a consistent lifestyle of worship that produces godly fruit. We do this by helping them understand that music is simply a tool and not the goal. When we de-emphasize music and emphasize a godly lifestyle we help bridge their understanding of what pleases the Lord. They realize that worship is not hinged on being a great singer or musician but rather their choice to walk with God and please Him on a daily basis. I often tell my worship teams that our goal in a worship service is excellence not perfection. We submit our gifts and talents to the Lord to build His kingdom not ours. He will take our "loaves and fish" and multiply it for His glory.
Finish Well
I believe the greater challenge is to help students develop a lifestyle that will help them finish well in life. As the scripture says, "even in your old age you will still bear fruit." This lifestyle comes from helping students develop a daily understanding of biblical worship.
Students everywhere are taking this challenge seriously and it is transforming the way they live while also impacting those around them. It's the high school cheerleader who walks with God and impacts her school, or the class officer who stands for God in the middle of a lonely crowd. They are everywhere, and God is raising this generation of students to a new awareness of His presence and power. This power comes from living the life and not just singing the song. This is the lifestyle that says "no" to sin and "yes" to righteousness and holiness. This lifestyle only comes from worshiping our Lord on a daily, moment-by-moment, basis. Not just a Sunday morning event, but every breath we take and every word we speak. This brings glory to our Lord 24 hours a day, seven days a week, in private as well as in public.
Students who are impacting their campuses have claimed I Timothy 4:12 as their own. It says, "Don't let anyone look down on you because you are young, but set an example for the believers in speech, in life, in love, in faith and in purity."
Have something to say about this article? Leave your comment via Facebook below!
advertise with us
Example: "Gen 1:1" "John 3" "Moses" "trust"
Advanced Search
Listen to Your Favorite Pastors