Orderly Worship
John A. Huffman, Jr.
Wednesday, November 01, 2006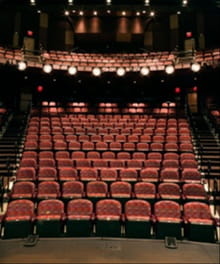 Twenty-third in a series
1 Corinthians 14:26-40
So, my friends, be eager to prophesy, and do not forbid speaking in tongues; but all things should be done decently and in order. (1 Corinthians 14:39-40)
During the past year, we have been preaching/teaching in the book of 1 Corinthians 1. We now come to the latter part of 1 Corinthians 14, in which Paul discusses corporate worship. His theme is orderly worship.
Remember, in 1 Corinthians 12, he stressed the importance of the spiritual gifts that are given to each believer. He used the metaphor of the body, noting that each individual believer is a part of Christ's body. We are noble creatures individually. But that nobility is enhanced as we come together in the community of faith, each of us having an essential contributory part. There is a synergism in which the whole body becomes much greater than the separate functioning of the individual parts.
Then you remember how Paul quickly shifted gears to stress the temporal nature of these gifts and the importance that all of our religious activity, in fact all of our life existence, be undergirded by agape love. So, we've noted that 1 Corinthians 13 was not intended primarily to be read at weddings but to underline the importance of living a life motivated by agape love. In it, the Apostle Paul stresses the incompleteness of our human existence, encouraging us to know that some day that which is now incomplete will be fulfilled when we will know as we are now known by Jesus Christ. We also are humbled by his reminder that we now see in a mirror dimly. But when we are in heaven, we will see clearly that which is of puzzlement in this life.
In our last message, we saw how he took the controversial matter of the gift of tongues, which was prioritized by some Corinthian Christians as the ultimate evidence of spirituality, and fit it into its place as one of the valid gifts, yet lesser in importance. He prioritized the spiritual gift of prophecy, the forth-telling of God's truth. Now he reemphasizes that as he concludes this teaching about gifts with a discussion of corporate worship.
Now, let's address the theme orderly worship.
It's a healthy theme with which to begin this new program year. It's appropriate to stop and contemplate worship.
As Paul speaks to the specific situation confronting the Corinthian church, he evidences several qualities that must mark corporate worship, whether it be of the first century or our worship some two thousand years later.
Five overlapping words emerge from this passage of Scripture. Let's take them seriously!
Word One: Intentionality.
Worship is not something that happens by accident. It's intentional in nature. We are instructed to neglect not the assembling of ourselves together. Individualism in spiritual matters is a dead end. Growth comes by being in relationship with brothers and sisters in Jesus Christ.
A week ago Friday, I was on one of those small commuter airplanes flying from Seattle to Calgary to attend a triennial joint meeting of the boards of World Vision, Canada, Mexico and the United States. Seated beside me was a dynamic young business woman returning to her home town. She noted my World Vision emblem on my blue denim button-down shirt, and she said, "World Vision — that's a great organization. I have been sponsoring a child for quite some time!"
Have something to say about this article? Leave your comment via Facebook below!
advertise with us
Example: "Gen 1:1" "John 3" "Moses" "trust"
Advanced Search
Listen to Your Favorite Pastors