Orderly Worship
John A. Huffman, Jr.
Wednesday, November 01, 2006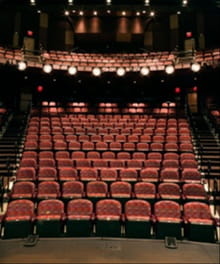 After listening to her talk a bit about her sponsored child, I asked her if she was involved in any church in Calgary. Her quick response was, "Oh, no. I don't really have time for that. I'm a deeply spiritual person. I pray often, and I really try to live a good, moral life."
I felt so sad for her. Here's a person who constantly attends real estate seminars. She's engaged in all kinds of motivational group exercises to excel in her field. Calgary is a hot real estate market. As much as she said she'd like to move to Southern California, you can make much better money there in Calgary. But what she had failed to do in all her life assessments was to realize that you can't go it alone in the Christian faith.
Paul writes, "What should be done then, my friends? When you come together. . ." (1 Corinthians 14:26). There is something essential about us gathering as friends, fellow followers of Jesus Christ, members of the family of God.
Research shows that many Americans are much like the young woman I met on the airplane. They identify themselves as Christians, or at least as "very spiritual." A much smaller percentage regularly attend worship.
In my travels, I meet many persons who are quick to acknowledge that they are Christians. They are just as up-front with the fact that they very seldom go to church. They express the notion that they are able to receive much greater inspiration from some recreational pursuit than they receive from attending a service of worship.
What they've lost is the intentional nature of our coming together.
I'll be the first to admit that some of my most significant spiritual experiences have happened between God and me in a solitary place apart from other Christians. However, the more I muse about what happened in that private moment, I am aware that it would have been impossible without that coming together that had nurtured me to the point that I had the understanding of what was happening in that private moment of spiritual breakthrough.
My knowledge of God and His revelation of himself in Jesus Christ did not come out of the background of privatism. It came out of Christian community, both of the home and of the church.
That's why we take infant baptism so seriously here at St. Andrew's. There is a spiritual developmental process in which even infants are born into families. Those same infants are most privileged if they are born into a community of faith that nurtures them with the means of God's grace, surrounding them with prayer, love, affirmation, example and teaching. This hopefully enables them at some future moment to declare as an adult the understanding of what it is about to claim their own individual faith in Jesus Christ. This nurture happens in community. There is intentionality to it.
This is why I urge you, as you travel on both business and travel, to not take a vacation from God's people. As you travel, be faithful in worship. Plan it now. Function with intentionality, not only here in our sanctuary at St. Andrew's. Some of the greatest spiritual growth experiences of my life have come when I have worshiped in other environments with brothers and sisters in Jesus Christ, whether it be in a small chapel at Lake Arrowhead, in a Scottish kirk, with sugarcane cutters on a mountainside in Ethiopia at 11,000 feet, in a lepers' chapel outside of Taipei, Taiwan, in a living room of a foreign service worker's home in Kabul, Afghanistan, in a Baptist church in Moscow, Russia, or in a China Christian Council church in Beijing, China.
I could go on reviewing for you and for myself both the intentionality of seeking out a place to gather with other believers wherever I've traveled and, in addition, could report to you the very positive impact of that worship, both for me individually and even in the lives of those brothers and sisters with which I shared. It is not by accident that the church is established. You and I are privileged to come with our knowledge of God and our sense of connection with others in a way that carries on strategic corporate service for Jesus Christ. In our coming together, we are privileged to bear one another's burdens as well as to pool our resources in concentrated mission. These and many other intentional happenings are the result of our willingness to come together.
Have something to say about this article? Leave your comment via Facebook below!
advertise with us
Example: "Gen 1:1" "John 3" "Moses" "trust"
Advanced Search
Listen to Your Favorite Pastors