Orderly Worship
John A. Huffman, Jr.
Wednesday, November 01, 2006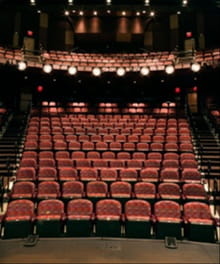 Word Two: Participation.
As we come together, each of us has something to bring. The purpose is the strengthening of the family. The building of the church is the result.
We saw this back in the early 1980s as the physical structure of our then new facilities were built. The sanctuary in which we worship, the educational buildings, the administrative building with its chapel, the remodeling of Dierenfield Hall, the tearing down of ten homes on Clay Street was not an individual effort. It was a corporate effort. The design, funding, the city approvals, the actual building of these facilities that have been so essential for our ministry these past twenty-two years didn't happen by rugged individualism. No one person could have done this. It took all of us in our sacrificial involvements to see this happen. And our last eleven years of efforts to enhance our facilities for ministry, which have been frustrated by community opposition, will only come to the right fruition, the right plan, God's plan, by continuing corporate engagement together. It has taken and will take all of us in our sacrificial involvements to pass on to the next generation the facilities that will best minister to the future generations but, at the same time, being fair to our neighbors whom we're called to serve.
The same is true in terms of the spiritual ministries of the church. One of our great Presbyterian Reformation principles is that of the priesthood of the believers. You are a priest to me. I am a priest to you. You minister as much to me as I do to you.
Paul writes, ". . . When you come together, each one has a hymn, a lesson, a revelation, a tongue, or an interpretation. . ." (1 Corinthians 14:26).
Have you ever thought of it in this way? You are called to be involved. You are not just a spectator. Right now, we need persons who will teach both in our Sunday school and our weekday activities. There's a place for you to be a participant in this ministry. I hope that you will give it your prayerful consideration. You are needed. You are essential. Think back in your life. If you were privileged to be raised in a church environment, how many sermons can you remember? Please don't answer. It would be embarrassing for me to know. I do know that you can remember a Sunday school teacher or two or three who loved you in the name of Jesus Christ and provided a secure place in your memory. You can remember that pastor or youth leader who showed special interest in you at a time of need, giving the right word of counsel and encouragement. When you wandered away from the Lord, that godly influence, that love, that simple care, even presented in some cases with lack of eloquence and pedagogical gifts, now stands out in your memory as a secure place because of that person's participation in the ministry of the Gospel of Jesus Christ.
I could go on and mention many other places of participation within the worshiping community.
There are the covenant groups. If you're not part of one, become part of one. Hundreds of us meet each week on a regular basis to share with each other our insights from the Scriptures, to listen to each other as we share our daily needs and to pray for each other. That's participation in a worshiping community.
There are times when I look around the congregation as we sing hymns, and I see some energetically, enthusiastically participating, while some of you roll your eyes with a sort of vacant look on your face. Your lips are not moving. I'd like to think you are in deep spiritual contemplation, but I'm not always certain that that is the case. I don't know where your mind or where your heart is. It appears that, in those parts of the worship service in which we are called for public participation, some of you stand or sit there as spectators. The late Dr. Ray Stedman wrote:
Have something to say about this article? Leave your comment via Facebook below!
advertise with us
Example: "Gen 1:1" "John 3" "Moses" "trust"
Advanced Search
Listen to Your Favorite Pastors