Orderly Worship
John A. Huffman, Jr.
Wednesday, November 01, 2006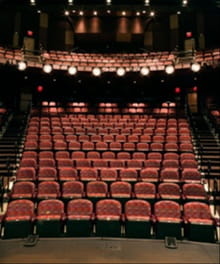 Thanksgiving and praise are to be the major elements in our singing. It is possible to give thanks and praise God individually but if any congregation took time to let everyone do that, it would take all day. . . . Singing is something we can do together. So through the ages the believers in God both of the Old and New Testament have sung their praises and thanksgiving. . . . It is the reason we should be careful not to sing in a desultory manner. There is nothing more conducive to dullness in a service than half-hearted singing. So the exhortation here is most appropriate. "O, come, let us sing to the Lord: let us make a joyful noise to the rock of our salvation."
Each one has a hymn that we can sing. Each one of us has a word we can say for the Lord. Each one of us has a truth to share with another. Each one of us may have a significant experience in our own private worship this week that would be of encouragement to another brother or sister in Jesus Christ. Part of our worship experience is in the plaza. Thank God for the plaza, where we gather between services, where we touch each other, where we feel with each other as brothers and sisters in the family of God. This is participation!
Word Three: Edification.
Paul writes, ". . . Let all things be done for building up" (1 Corinthians 14:26). Other translations use the word edification.
This instruction covers every aspect of public worship and Christian public gathering. It is the great and important motive for Christian service. Edification is a word that has largely lost its meaning for contemporary expression. It sounds a bit sanctimonious and unctuous. It simply suggests constructiveness in the best sense of that word. Edification means the building up of the church. It involves whatever is healthful.
This is why Paul, who himself believed in the gift of tongues and practiced glossolalia, emphasizes so strongly that this is the least of the spiritual gifts. It is edifying for a person in one's own spiritual devotional life. But unless there is an interpreter present who can translate that foreign language into a meaningful expression to the rest of the persons gathered in worship, our time in corporate worship is being wasted.
Come into the worship environment with something for others. It may be a smile. It may be a prayer. It may be a word of encouragement. It may be a hug. It may be a welcome. It may be going out of your way and out of your own normal circle of friends to see a person who is alone during the coffee hour. That is edification. That is constructive. That builds up the body!
Come also prepared to receive. Come with a sense of expectancy. Come claiming something from God. It will build you up. It may not be the expected. Don't come into the sanctuary expecting to be entertained. I'm not saying that humor cannot edify. It can. I'm afraid that something has happened in the expectation of people when it comes to teaching and preaching during the past several decades here in the United States. Too often, the expectation we put on the preacher and teacher is that he be funny, that she be amusing. How many times I've heard someone say, "Wasn't that a great message. He was really funny, wasn't he?" Then you ask what was said to build up one's life spiritually, and you get a vacant look.
I struggle with this every week. I want to be liked by you. I want to be listened to by you. I want to minister to you in a way that edifies, constructively builds up. I don't want to be a bore. I would love every Sunday to tell some real emotional story that makes you feel good or brings tears to your eyes. Sometimes I do. I have a file filled with such illustrations. And I have various books filled with jokes and funny stories. But there is more to edification that just making people feel good. There are words of challenge. There are words of rebuke. There are words of teaching on topics that may seem somewhat obtuse.
Have something to say about this article? Leave your comment via Facebook below!
advertise with us
Example: "Gen 1:1" "John 3" "Moses" "trust"
Advanced Search
Listen to Your Favorite Pastors