Orderly Worship
John A. Huffman, Jr.
Wednesday, November 01, 2006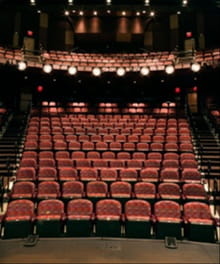 I try to be a student of life and reflect as deeply as possible on some of the ultimate questions. However, I have what I trust is a deep God-given concern that I not over-complicate the simple truths of God's Word. My goal is to declare the Gospel in a way that is understandable and can speak to as many people as possible.
In our adult education program, we try to give a potpourri of courses, some of which put the intellectual goods on the highest shelf possible for only twenty or thirty persons who may be able to function at that level. There are persons gifted to do that, speaking understandably to that element who can profit most from that highly intellectual approach. However, the pulpit utterances of this church, I believe, must be made in a way that the average person can understand what is being said. When a person comes out of church saying that the sermon was brilliant but I see confusion in their eyes, I've failed. The task is not to be known as a clever rhetorician, a brilliant philosopher or a person of scintillating poetic utterance. My calling and your calling is to be men and women of God, communicating understandably the Word of God in a way that is motivated by the agape love of Jesus Christ.
The same goes for the music we use in worship. I happen to love classical music. If I had to buy five last CDs, probably three of them would be classical and two would be jazz. I've discovered that not everybody agrees with me. When our three daughters were still at home, I could tell who had last driven the car by the radio station to which it was tuned. My music doesn't speak to every member of my family, nor does their music speak to me. That's why here at St. Andrew's we try to have a music ministry that is eclectic. We have our Saturday night contemporary worship service without organ and choir, lead by a praise team and worship leader. That's why on Sunday mornings we integrate into our service music styles that hopefully communicate to as many persons as possible, with the realization that we are committed here to being a cradle to grave church. We are not intentionally trying to niche-market to one age demographic in a music idiom that is intentionally, exclusively to their liking. For some of you, you prefer to not even look at the screens and still hold a hymnal in your hands, preferring the traditional hymns of your youth. For others of you, you find that boring and identify with the more contemporary expressions of praise music undergirded by the basic primal beat of the electric guitar and drums. We haven't figured it all out. But we're trying to conduct our worship, both in its preaching dimension and in its participatory music dimensions, in a way that is understandable and appreciated.
Word Five: Order.
One of the key elements of this chapter is Paul's appeal to order. He writes, ". . . for God is a God not of disorder but of peace" (1 Corinthians 14:33). He also writes, "So, my friends, be eager to prophesy, and do not forbid speaking in tongues; but all things should be done decently and in order" (1 Corinthians 14:39-40).
This has been an age-old struggle in the Christian church — how to find the right balance between order and ardor. There are some churches that stress ardor with visible expressions of emotions, even physical involvement in the waving of arms, the rolling in the aisles and the ecstatic utterance of speaking in tongues being central to the worship experience. There were some in Corinth. Paul is not one to minimize ardor. Participation was one of his crucial elements for worship. However, confusion must not be mistaken for participation.
As Presbyterians, if anything, we perhaps make too great an emphasis on order. However, as I was reading this passage of Scripture, it would be better to err on the side of order and understandability than on the side of confusion and disorder.
Have something to say about this article? Leave your comment via Facebook below!
advertise with us
Example: "Gen 1:1" "John 3" "Moses" "trust"
Advanced Search
Listen to Your Favorite Pastors