Striking Balance between Old and New Can End Worship Wars
Joe McKeever
Monday, February 08, 2010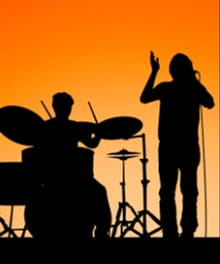 "All the Athenians and foreigners who lived there spent their time doing nothing but talking about and listening to the latest ideas." (17:21, NIV)
Here is how Eugene Peterson puts that: "Downtown Athens was a great place for gossip. There were always people hanging around, natives and tourists alike, waiting for the latest tidbit on most anything."
They loved new ideas. It's unstated, but we may assume this means they rejected anything they had heard before.
Pastors who are always searching for new messages to challenge their people must not fall into that trap. There is a balance to be sought between the old and the new.
The prophet Jeremiah watched as God's people went after every theological fad coming over the wall. Generally, these spiritual doodads had their origins in paganism. It burdened the man of God that the children of the One True God should be so rootless as to attach themselves to these foolish notions.
Jeremiah preached, "Stand at the crossroads and look; ask for the ancient paths; ask where the good way is, and walk in it, and you will find rest for your souls." (Jer. 6:16)
Seeing God's people as lost travelers trying to find the road home, later Jeremiah says, "Yet my people have forgotten me; they burn incense to worthless idols, which made them stumble in their ways and in the ancient paths."
Their pagan practices have pulled these pilgrims off the thoroughfares and onto "bypaths and roads not built up." (Jer. 18:15)
Every motorist driving in an unfamiliar city has had the experience of finding he has taken a wrong turn and has ended up on some dead end street in a bad neighborhood. That's what Jeremiah sees happening to the Lord's people.
They need to get back to the main road.
There is a lot to be said--there is everything to be said!--for the old message, the ancient revelation from God, the very Word of the Lord.
The people of God must beware of anyone bringing a revelation that does not conform to the one we already have. It's what God's word calls "adding to the Word of God," a practice forbidden in numerous places in Scripture.
Some things old we love; some we don't care for.
It's human nature to be more comfortable with the familiar. Jesus said, "No one after drinking old wine wants the new, for he says, 'The old is better.'" (Luke 5:39)
Nostalgia has always been with us. We speak fondly of drive-in theaters, of the first car we owned, and of the cottage we lived in as newlyweds. We enjoy perusing the old albums to see our grandparents and the old home place.
But I don't know anyone who wants to go back and live in the 1950s. It's a good place to visit, but not to live. We want to live today and make the most of this day. Spiritual leaders can help us do this.
Even the most set-in-their-ways old-timers who are giving the worship leader fits actually love a lot of new things. Check the church parking lot and you will notice they are not still driving their 1948 Packard. The clothes on their backs are not from the 1930s. Many will have computers, microwave ovens, and the latest televisions.
The most headstrong defender of the old ways will still like new things, in some ways, to some extent. A mature leader will never give in to their resistance to a new song or chorus, but will be patient in introducing these wonderful gifts.
I do not know of any more significant truth to lay before God's people--and to keep it in front of their eyes--than this: Jesus Christ came doing new things. On every page of the gospels, He is surprising his audiences. Almost nothing the Lord did was what they expected.
Those who know the Word are not blindsided by this. God said, "See, I am doing a new thing! Now it springs up; do you not perceive it? I am making a way in the desert and streams in the wasteland." (Isaiah 43:19)
His people are a new creation and are given a new name. His gospel is new wine poured into new skins. We are promised a new heaven and new earth. We have received a new commandment, made to become part of a new and living way.
Have something to say about this article? Leave your comment via Facebook below!
advertise with us
Example: "Gen 1:1" "John 3" "Moses" "trust"
Advanced Search
Listen to Your Favorite Pastors