Catching Moondrops
Jennifer Erin Valent, Author
Wednesday, October 27, 2010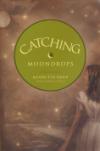 EDITOR'S NOTE: The following is an excerpt from Catching Moondrops by Jennifer Erin Valent (Tyndale).

Chapter 1
There's nothing in this whole world like the sight of a man swinging by his neck.


Folks in my parts like to call it lynching, as if by calling it another word they can keep from feeling like murderers. Sometimes when they string a man up, they gather around like vultures looking for the next meal, staring at the cockeyed neck, the sagging limbs, their lips turning up at the corners when they should be turning down. For some people, time has a way of blurring the good and the bad, spitting out that thing called conscience and replacing it with a twisted sort of logic that makes right out of wrong.


Our small town of Calloway, Virginia, had that sort of logic in spades—after the trouble it had caused my family over the years, I knew so better than most. But the violence had long since faded away, and my best friend, Gemma, would often tell me that made it okay—her being kept separate from white folks. "Long as my bein' with your family don't bring danger down on your heads, I'll keep my peace and be thankful," she'd say.


But I didn't feel so calm about it all as Gemma did. Part of that was my stubborn temperament, but most of it was my intuition. I'd been eyeball-to-eyeball with pure hate more than once in my eighteen years, and I could smell it, like rotting flesh. Hate is a type of blindness that divides a man from his good sense. I'd seen it in the eyes of a Klansman the day he tried to choke the life out of me and in the eyes of the men who hunted down a dear friend who'd been wrongly accused of murder.


And at times, I'd caught glimpses of it in my own heart.


The passage of time had done nothing to lessen its stench. And despite the relative peace, I knew full well that hearts poisoned by hateful thinking can simmer for only so long before boiling over.


In June of that year, 1938, the pot started bubbling.


I was on the front porch shucking corn when I saw three colored men turn up our walk, all linked up in a row like the Three Musketeers. I stood, let the corn silk slip from my apron, and called over my shoulder, "Gemma! Come on out here."
She must have been nearby because the screen door squealed open almost two seconds after my last words drifted inside.

"What is it?"


"Company. Only don't look too good." I walked to the top of the steps and shielded my eyes from the sun. "Malachi Jarvis! You got yourself into trouble again?"


The man in the middle, propped up like a scarecrow, lifted his chin wearily but managed to flash a smile that revealed bloodied teeth. "Depends on how you define trouble."


Gemma gasped at the sight of him and flew down the steps, letting the door slam so loud the porch boards shook. "What in the name of all goodness have you been up to? You got some sort of death wish?"


A man I'd never seen before had his arm wound tightly beneath Malachi's arms, blood smeared across his shirtfront. Malachi's younger brother, Noah, was on his other side, struggling against the weight, and Gemma came in between them to help.


"He ain't got the good sense to keep his mouth shut, is all," Noah said breathlessly.


I went inside to grab Momma's first aid box, and by the time I got back out, Gemma had Malachi seated in the rocker.


Have something to say about this article? Leave your comment via Facebook below!
advertise with us
Example: "Gen 1:1" "John 3" "Moses" "trust"
Advanced Search
Listen to Your Favorite Pastors