6 Christian Romance Reads for Valentine's Day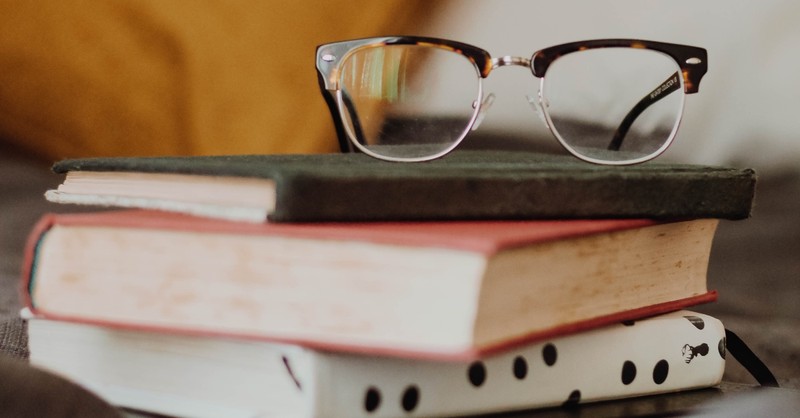 Valentine's Day. Romance. Sweet stories. Swoony stories. Sexy stories? Sigh. So often, this time of year, we pick up a romance novel with the sole intent of being swept off our feet into a fairy tale of sorts. A good romance, with that heartwarming heroism and a strong feminine presence that reminds us that love still exists. Then we are slapped in our readerly faces with—what my Grandma called—"smutty scenery."
It's hard to find a good romance novel these days without running into compromising moral scenes. Really, these can run the gamut between mild (PG) to extremely graphic (X). You want it, you can find it. The problem is, most of us don't want it. We may have some tolerance level, and certain scenes can be skipped over; however, I've picked up a few recently where, if I skipped over all the hanky panky, I'd have about a quarter of a book left. This also means there's probably not much to the romance plot aside from bedroom dalliances, which can leave more to be desired than just clean reading. It leaves us wondering where the "story" went?
But there is hope this Valentine's Day—and for all the romance readers out there who want good stories and clean, worry-less reading for the spring months ahead! Christian fiction has been around for decades, but many readers don't know where to start or who to read, outside of the super popular authors like Francine Rivers, Karen Kingsbury, and Janette Oke. First off, let me offer some help when picking clean fiction. Oftentimes, you can find excellent stories and quality content simply by knowing what publishers adhere to moral guidelines that typically align with most Christian principles. Here are a few publishers that you can feel safe when selecting a title or an author at random:
Bethany House Publishers
Revell
Thomas Nelson
Barbour Publishing
Kregel Publications
Tyndale
Going deeper, let's look at some writers that I consider top authors, ranging from contemporary romance, to historical, to romantic suspense. Their stories will make great romantic reads this upcoming season of romance, and you can confidently devour without fear of it going places your eyes and mind don't need to go.
Summary: Leah Williams is back in the quaint town of Heritage, Michigan, and ready to try again to make her business a success. But blank slates are hard to come by, and a piece of her past is waiting for her there. Heir to the Heritage Fruits company, Jonathan Kensington is the guy who not only made Leah's past difficult, he also seems determined to complicate her present as well.
Jon is trying to prove to the Heritage Fruits board that he, not his manipulative uncle, should be running the business. The council insists Jon find a new owner for the building that will house Leah's business. To avoid forcing a buyout of Leah's part of the building, Jon compromises with Leah, and the two go into business together. With her vision and his know-how, it might work. And Leah might realize he's loved her since high school. If only he didn't keep shooting himself in the foot by boxing her out of important decisions.
Sparks fly in this romantic story of two people who must learn to trust each other and the one who called them to this journey.
2. Love on the Range, by Mary Connealy – Bethany House Publishers
Summary: Falling for someone who doesn't want to get married is soon to be the least of his concerns.
While his brothers and their new wives search for who shot him, Wyatt Hunt is temporarily bedridden and completely miserable. Somehow Molly Garner's limited skills have made her the most qualified in their circle to care for Wyatt. But by the time he's healed, she's fed up with him and the whole ungrateful family. For even worse than his grumpiness were the few unguarded moments when he pulled at her heartstrings, and she has been long determined never to repeat her mother's mistakes.
When alternate plans of finding her own independent life fall through, Molly volunteers to work for the Pinkertons and help investigate nearby ranch owner Oliver Hawkins. She signs on to be his housekeeper, hoping to find clues to prove his nefarious, and possibly murderous, past. Wyatt refuses to let her risk it alone and offers to act as Hawkins's new foreman.
But when another Pinkerton agent gets shot, they realize Hawkins isn't the only danger. The Hunt brothers will have to band together to face all the troubles of life and love that suddenly surround them.
3. Yours is the Night, by Amanda Dykes – Bethany House Publishers
Summary: The trenches of the Great War are a shadowed place. Though Platoon Sergeant Matthew Petticrew arrived there with a past long marked by shadow, the realities of battle bring new wounds--carving within him a longing for light and a resolve to fight for it.
One night, Matthew and his comrades are enraptured by a sound so pure, a voice so ethereal, it offers reprieve--even if only for a moment. Soon, rumors sweep the trenches from others who have heard the lullaby too. "The Angel of Argonne," they call the voice: a mysterious presence who leaves behind wreaths on unmarked graves.
Raised in the wild depths of the Forest of Argonne, Mireilles finds her reclusive world rocked when war crashes into her idyllic home, taking much from her. When Matthew and his two unlikely companions discover Mireilles, they must embark on a journey that will change each of them forever - and perhaps, at long last, spark light into the dark.
On the 100th anniversary of the dedication of the Tomb of the Unknown Soldier comes an emotive tale inspired by the courageous soldiers of World War I.
4. Lights Out, by Natalie Walters – Revell Publishing
Summary: CIA analyst Brynn Taylor developed a new program to combat terrorism, and she invited members of foreign intelligence agencies to America to foster cooperation between countries. Now one of them, Egyptian spy Remon Riad, is missing.
Jack Hudson has been working for the Strategic Neutralization and Protection Agency (SNAP) for almost nine years and takes the lead in hunting down the missing spy. But he isn't at all pleased to find out Brynn is involved. It's hard to trust a woman who's already betrayed you.
Every lead they follow draws them dangerously deeper into an international plot. Kidnapping, murder, explosions, poisoning--the terrorists will do anything to accomplish their goal of causing a digital blackout that will blind a strategic US military communications center and throw the world into chaos.
5. Husband Auditions, by Angela Ruth Strong – Kregel Publications
Summary: When Meri Newberg is given a 1950s magazine article on catching a husband, she and cameraman Kai Kamaka decide to film every ridiculous attempt she makes at the advice. Their Meri Me site becomes an online success overnight! But Kai soon realizes he wants Meri for his own. Can he land the role of spouse?
6. A Picture of Hope, by Liz Tolsma – Barbour Publishing
Summary: Journalist Nellie Wilkerson has spent the bulk of the war in London, photographing mothers standing in milk lines—and she's bored. She jumps at the chance to go to France, where the Allied forces recently landed. There she enlists Jean-Paul Breslau of the French underground to take her to the frontlines. They stumble upon a great tragedy on the journey, leaving a girl with special needs being orphaned. Can Nellie and Jean-Paul see the child to a safe haven while being pursued by the Nazis, who are pressed by the advancing Allies and determined to destroy all they can before fleeing?
And these are just a smattering of the plethora of Christian romantic fiction on the shelves, not to mention all the new releases coming out this year! So, feel free to ignore that smutty romance! It's not necessary to wade through the muck, and you will find that clean romantic fiction can also encourage your spiritual walk.
Run, don't walk, to your nearest bookstore—or just go online! They're ready and waiting to be ordered!
Photo credit: ©Unsplash/Sincerely Media
Jaime Jo Wright is the winner of the Carol, Daphne du Maurier, and INSPY Awards. She's also the Publishers Weekly and ECPA bestselling author of three novellas. The Christy Award-Winning author of "The House on Foster Hill", Jaime Jo Wright resides in the hills of Wisconsin writing suspenseful mysteries stained with history's secrets. Jaime lives in dreamland, exists in reality, and invites you to join her adventures at jaimewrightbooks.com!