DeVon Franklin: He's Produced by Faith
Laura MacCorkle, Senior Editor, Crosswalk.com
Tuesday, May 24, 2011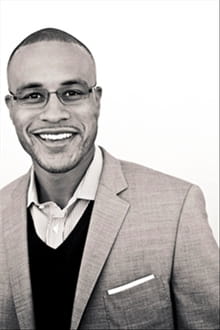 For someone like yourself who's in the second act and is juggling so much career wise, I'm sure it's easy to become overwhelmed. How do you find balance?
So much of it is taking one day at a time. Taking one moment at a time. You know when I think about the whole thing, it's real easy to get overwhelmed and to say oh what am I going to do and how am I going to do it. But then I say wait a minute, God is ordering my steps, he has planned all this out for me, so let me not get ahead of him and let me take it one day at a time, one project at a time, one sermon at a time, one book at a time. And in that way it's doable. You take it piecemeal, and one moment at a time to me is the right approach and to really rely on him to help. And another thing it's also like right now I can run this hard because I don't have a family. So that really helps. Once I have a family, I will certainly have to balance some things out. But being single and being in this moment, I'm trying to maximize this moment so you know part of doing this is my purpose and that energizes me, too.
Can you give a sneak peek of the next film project that you're working on right now?
I am working on a number of projects. One of them is we just closed the deal and the film rights to the New York Times bestseller Heaven Is for Real, so we're going to be developing that script. Going to do a remake of Sparkle, a 1970s film; it's a musical. We're going to do that with our Jumping the Broom team. I'm also working on Will and Jaden's [Smith] next movie called One Thousand A.E. We're also working a remake of Annie that Willow [Smith] will star in. One of other things I'm really excited about is we're doing a reboot of the 1980s franchise Masters of the Universe. The He-Man franchise. Very excited about that. Should have that script very soon. I'm praying that we can start figuring out how we're going to make it.
Now that you've finished Produced by Faith, do you see yourself continuing in the writing vein?
You know I wouldn't say that. The book opportunity presented itself without ... I mean didn't pursue this. It felt literally like it was something that God wanted me to do, and I did have something to say and I believe that there was an audience for what I had to say. If it feels like there's another idea that God puts in me and there's an audience for it, certainly I'll consider it. What will the success, what role will that play in my overall purpose? I'm not sure. There are things still yet to be determined and that part of the story is still being written and I'm excited about where I am and where I am in life and all the things that are happening and just curious to see where it all leads 'cause it certainly is every day is like a new piece of the story. So I'll be anxious to see where it all goes.
DeVon Franklin was recently promoted to Vice President of Production for Columbia Pictures, a division of Sony Pitures Entertainment, making him one of the youngest individuals in that position in the industry. In addition to his entertainment industry pursuits, DeVon is also a Christian minister and motivational speaker. He travels from Los Angeles to Oakland at least one weekend a month to preach at Wings of Love Maranatha Ministries, where he is an ordained elder.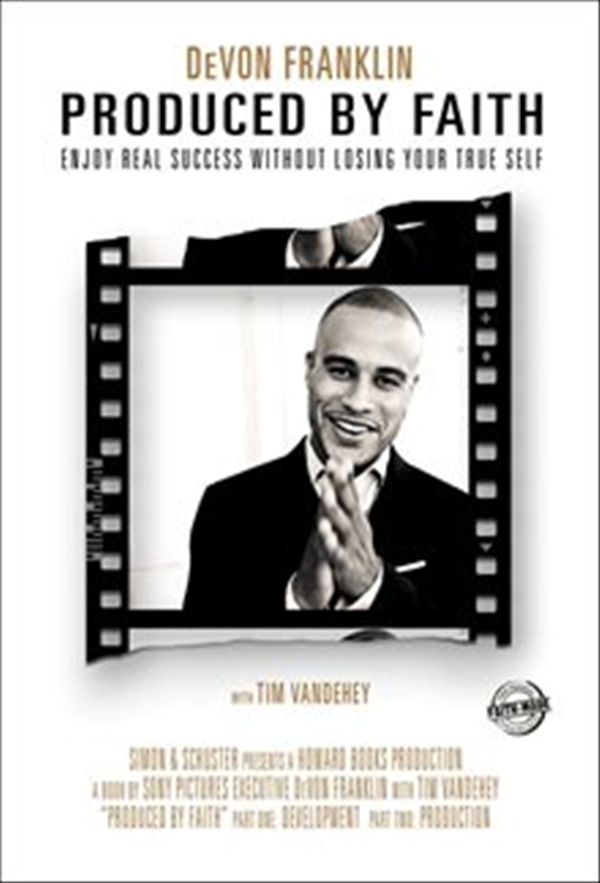 For more information about Produced by Faith: Enjoy Real Success without Losing Your True Self, please click here. For more information about DeVon Franklin, please visit www.devonfranklin.com.
Here's more from DeVon Franklin in a promotional video for Produced by Faith ...





Have something to say about this article? Leave your comment via Facebook below!
advertise with us
Example: "Gen 1:1" "John 3" "Moses" "trust"
Advanced Search
Listen to Your Favorite Pastors