Best of 2004: Diving for Pearls from a Sea of Sorry Films
Annabelle Robertson, Entertainment Critic
Monday, January 03, 2005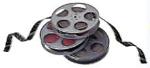 It wasn't an easy task, especially in a year that may rank as one of the worst ever for cinema.  Ironically, 2004 was also the year that brought us the movie that will probably be remembered as the best film ever made.  But strangely enough, the ocean of bad films made it that much easier to spot the true pearls.  As always, however, there were a few which needed close inspection before being declared as fakes.
Best Date Movie for the Young Folks: "Win a Date with Tad Hamilton."  A sweet romantic comedy with great acting by Topher Grace, which reminds us that sometimes, true love is right under our noses – even in West Virginia.
Best Date Movie for the Old Folks: "Shall We Dance."  Think the romance is gone after 20-something years of marriage?  Think again.  Richard Gere in a tux as your husband doesn't hurt, though.
Best Mumbo-Jumbo Disguised as Intellectual Stimuli: "I Heart Huckabees."  There is no you.  There is no me.  We're all connected, you see.  Everything is the same, even if it's different, and do you mind if I hug this tree?  No plot, no acting, no dialogue, no sets.  Expect this one to clean up at the Oscars.
Best Sports Movie: "Friday Night Lights."  In Texas, football is everything, and so is winning.  A realistic portrayal of the power of hope and dashed dreams on those who have little else to live for.  Runner Up: "Miracle."  Great fun if you remember the U.S. hockey team's victory over Russia at the 1980 Olympics – and great fun even if you don't.
Best Gay Agenda Movie: "Connie & Carla."  Oh, you.  Just because we wear wigs, makeup and pantyhose doesn't mean we're any different from the rest of the world, okay?  And just because we're miserable and alienated from our family, friends and society doesn't mean that being gay or transvestite – whatever flips your skirt, honey – is wrong.  If only you'd accept us, we'd be just fine.
Best Hollywood Agenda Movie:  Well, they all are, but when it comes to the really big issues, "Million Dollar Baby" wins hands down.  Nine years ago, Hollywood tried to show us how heinous the death penalty was with "Dead Man Walking," but instead demonstrated that sometimes, death brings life.  Now, Hollywood goes for a different theme: euthanasia.  Runner-Up: "The Sea Inside."  Same issue, different story.  It's a banner year for assisted suicide.
Best Feminist Agenda Movie:  "The Stepford Wives."  Oh, you plasticized, perfectionist, pitiful stay-at-home mothers!  You could have ruled the corporate world, but you gave it all up. And for what?  Babies, baking and boredom.  If only it was a decent movie, someone might actually be convinced.
Best Mix of Modern Technology with Cinematic Inspiration: "Sky Captain and the World of Tomorrow."  Step back in time, to Humphrey Bogart and Katherine Hepburn's world, while enjoying cutting-edge technology, great acting and beautiful cinematography.  An engaging ride, for young and old alike – and a worthy Oscar contender for Best Film.
Recently on Movie Features
Have something to say about this article? Leave your comment via Facebook below!
advertise with us
Example: "Gen 1:1" "John 3" "Moses" "trust"
Advanced Search
Listen to Your Favorite Pastors