Best of 2004: Diving for Pearls from a Sea of Sorry Films
Annabelle Robertson, Entertainment Critic
Monday, January 03, 2005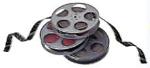 Best Non-Christian in a Movie that Is: "The Incredibles."  Life and marriage aren't always easy, but we can and will overcome – even without superhero powers.  Pixar triumphs again with another witty, animated, moral story for kids and adults.  A welcome rarity.
Best Distortion of a Christian Holiday: "Polar Express." Santa Claus, savior of mankind, worthy of all worship and praise.  Forget about the poor, self-sacrifice and doing unto others.  All you need to do is believe and your problems will be solved.  And, oh yes, it doesn't matter what train you're on, just as long as you get aboard. 
Best Portrayal of a Christ Figure: "Man on Fire."  In the midst of a shockingly violent, evil world, a broken but determined savior makes the ultimate sacrifice.  Not for the faint of heart, but it drives home the point.  Denzel, once again at his best, with a Best Actor-contender performance.
Best Foreign Film:  "The Chorus."  Even if you hate subtitles, this one is worth the effort.  A lovely story about the power of music to conquer even the most difficult of circumstances, in the tradition of "Mr. Holland's Opus" and "Dead Poet's Society."
Best Documentary:  "Farenhype 911: Unraveling the Truth About 'Farenheit 911' and Michael Moore."  The definitive rebuttal – complete with all those who were in it (even Democrats), telling us how fictitious Moore's film truly is.  Includes frank discussion about Moore stealing footage, taking statements out of context and making up the 38 major lies (he even faked newspaper articles) that form the film's foundation.  Try watching both films, back to back, as an education in how easily truth can be distorted and swallowed by the masses.  If your child's school shows Moore's film (as many are doing), insist they show this as a rejoinder.  Runner-Up: "America's Heart & Soul."  Beautiful scenery and portrayals of people all across America, doing what they love while showing us who we are.
Best Large-Scale Production by a Big-Time Director Who Has Never Won an Oscar and Who Probably Will, Especially Since It's Been Such a Bad Year:  "The Aviator."  Of all the iconic biopics this year, this one rewrites history the least and Martin Scorsese is getting lots of buzz.  Leonardo DiCaprio looks laughably young for the role, but the film is still impressive.  In a year of very bad films – including one that sent Hollywood and the media into fits of rage– this is probably the most likely winner.
Best Large-Scale Production That Should Win the Oscar for Best Film (after "The Passion of the Christ"):  "Phantom of the Opera."  The world's most successful musical ever, finally available on film.  Wonderful acting, singing, music, costumes and sets in a film that somehow manages to improve upon the near-perfect theatrical masterpiece.
Best Film of the Year that Should Win an Oscar But Definitely Won't: "The Passion of the Christ."  It was gruesome, but that's exactly the way it happened (if not worse).  A brilliant, inspired and hauntingly beautiful portrayal that left audiences weeping in repentance and Hollywood shaking with fear.  Probably the best movie ever made.  Let's hope they at least give Jim Caviezel his due with a Best Actor nomination. Light in the midst of our darkness, all free for the asking.  Anyone care to accept?


Recently on Movie Features
Have something to say about this article? Leave your comment via Facebook below!
advertise with us
Example: "Gen 1:1" "John 3" "Moses" "trust"
Advanced Search
Listen to Your Favorite Pastors