Beyond Narnia: Dramatic Glimpses Into C.S. Lewis' World
Dr. Marc T. Newman, AgapePress
Thursday, March 30, 2006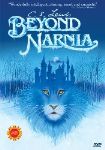 "The Chronicles of Narnia: The Lion, the Witch and the Wardrobe" just passed "Harry Potter and the Goblet of Fire" to make it the number two top-grossing film released in 2005. It is fair to say that Narnia has eclipsed just about everyone's expectations and the sequel – "Prince Caspian" – is already green-lit for release in December 2007.
Rising with "Narnia"'s box office receipts is interest in the story's creator, C.S. Lewis. While there are a number of good Lewis biographies, those introduced to his stories via film might prefer that medium to gain insight into his life. Fortune has smiled upon them.
The Hallmark Channel, in association with Gaiam, Lightworks and Faith & Values Media, has created "C.S. Lewis: Beyond Narnia," a dramatized look at Lewis' life and works. Clocking in at just under an hour, this movie covers more ground than the well-received "Shadowlands" (which focused almost exclusively on Lewis' romance with Joy Davidman). And while the film is not exhaustive in its coverage, it serves as an outstanding introduction that will entice viewers to look more deeply – or, in Lewis' terms, to go "further up and further in."
"Beyond Narnia" mixes a lively Lewis (well-played by Anton Rogers, who provides the theological, philosophical, and sometimes whimsical, context) with dramatic reenactments of scenes from his life. The film is often emotionally moving, but for those who treasure the ideas behind the man, it also illuminates many of the important concepts in a wide array of Lewis' writings. Much of the narration is near-verbatim quotations from Lewis' books. Four of these ideas are especially
prevalent:  the relationship between imagination and longing, the persistence of God's love, the alien nature that pervades human life and the journey and destination of faith.
Imagination and Longing
In "Surprised by Joy," Lewis' autobiography, he introduces his readers to the concept of sehnsucht – a kind of desperate longing for something that slips away just as you intend to grasp it. In many of his writings Lewis comments on the power of sehnsucht and the way that it points beyond this world. "Beyond Narnia" introduces this concept, without naming it, by exploring Lewis' first contact, as a child, with it.
As a boy, Lewis and his brother, Warnie, often played together by making up fanciful stories populated by talking animals and characters out of mythology. Lewis comments that "Imagination reflects heavenly truth. It took me a long time to realize that fact. There's no escaping it." One day, Warnie shows Jack a tiny garden that he has constructed on a cookie tin. Lewis is fascinated. He describes the experience as a combination of "bliss, loss and longing all at once, a desire beyond words." He calls it "Joy."
In our modern manufactured world, it might be hard to imagine such a stirring idea growing out of a homemade toy. The idea of longing (with its corresponding requirement to wait) is experienced in the West as a sense of unease – a feeling that things are not as they should be and that there should be something more. Lewis puts a name to that desire, and if viewing the film brought only that idea to light for discussion it would be invaluable.
God's Ever-Approaching Step
"Beyond Narnia" chronicles Lewis' journey from praying child to preaching professor -- but it does not leave out some messy detours along the way. In the film, Lewis, as a child, adores his mother. When she falls ill with lung cancer, he prays fervently for a miracle so that she might recover. Even when she dies, Lewis is undaunted. He prays that God will bring her back – reasoning that God has resurrected someone once before so there is no reason in his child's mind that He cannot do so again. When she is buried, and the boys are sent away to boarding school, Lewis becomes a determined atheist. He is delighted that his new teacher, known as The Great Knock, shares his rejection of God.  His experiences of senseless death during World War I only strengthen his position.
Recently on Movie Features
Have something to say about this article? Leave your comment via Facebook below!
advertise with us
Example: "Gen 1:1" "John 3" "Moses" "trust"
Advanced Search
Listen to Your Favorite Pastors